Investors Look South for Deals on Apartments
Culver City-based investor gets 8 complexes, 107 units in South L.A., Hawthorne
Friday, December 29, 2017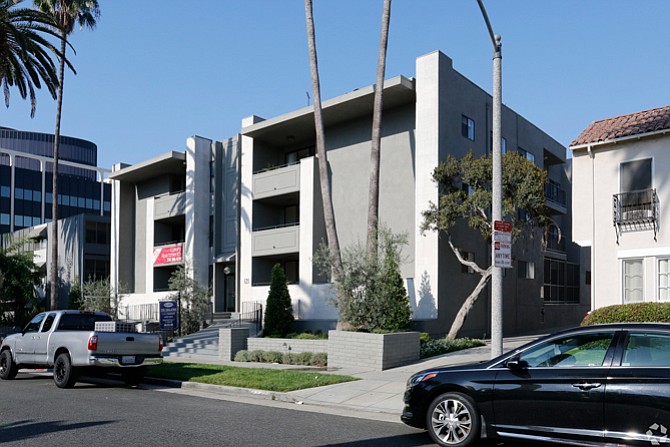 Investors have begun to look south, snatching up properties in Inglewood, Hawthorne and other submarkets that are getting a fresh look amid the runup of prices from downtown through the Westside.
The latest example:
Culver City-based property investment firm Golden Bee Properties bought eight apartment properties in the South Los Angeles and Hawthorne submarkets for a total price of $17.4 million. The property bundle of 107 units offer a mix of studio, one-bedroom, two-bedroom and three-bedroom layouts.
Golden Bee specializes in rehabilitating and developing housing in areas that have walkable, transit-friendly urban neighborhoods. The firm plans to spend $1.5 million in capital improvements to bring in tenants with higher incomes, or Section 8 tenants, he added.
Equity for the acquisitions was raised through high-net worth individuals and crowdfunding websites RealCrowd and RealtyShares, according to Golden Bee, while the properties were purchased from several private individual sellers, said Golden Bee Properties President David Berneman.
Hawthorne, Inglewood and other parts of southern Los Angeles County are seeing increasing investment due to Metro's pending Crenshaw light rail line, which is under construction, and the anticipated Los Angeles Stadium and Hollywood Park entertainment district in Inglewood, Berneman said.
"We've seen quite a dramatic change in the local economy and local investment occurring in this particular pocket of Los Angeles, so we've been pretty bullish on it," Berneman said.
Metro Upside
Salt Lake City-based Coldwell Banker Commercial Advisors announced sales closed on Millard Place at 1968 N. Lake Ave. in Altadena and the Hamilton Apartments at 121 N. Hamilton Drive in Beverly Hills for $9.37 million and nearly $13 million, respectively.
El Segundo-based CBC Advisors Managing Principal Tom Jonsson, Managing Principal Jonathan Nikfarjam, Director of Multifamily Investment Sales Will James and Senior Vice President Colleen Carey brokered the sale of Millard Place on behalf of the seller, Pasadena-based Balian Investments, while Jonsson, Nikfarjam and James also represented the buyer, a private individual.
Millard Place was initially condominiums when it was built in 2015, according to Jonsson.
A total of 14 of the overall 18 dwelling units were operated as apartments, while four remained as condominiums, allowing a purchaser of the property to sell the condominiums individually, according to Jonsson. He said the buyer plans to continue operating the arrangement as it is for now.
Jonsson and James also brokered the Carthay-based Ness Holdings' sale of the 1960s-era Hamilton Towers complex to a private individual, Jonsson said.
"What was unique about the deal was the seller had purchased it in 2015, and since then had done high-end renovations to every one of the 18 units throughout the property," Jonsson said. "It's near the intersection of La Cienega and Wilshire, right near restaurant row where they're putting in the new Metro (Purple Line) stop in a few years, so it will be able to command significantly higher rent with high-end units in a great location."
Affordable Supply
Mosaic Gardens at Pomona recently celebrated the groundbreaking of 45 affordable housing units.
Mosaic Gardens, developed by Long Beach-based nonprofit developer LINC Housing Corp., offers 45 units plus one manager's unit, according to the Community Development Commission of the County of Los Angeles.
"The statistics we have say that 22 percent of the population in Pomona here is living below the poverty level," said CDC acting Executive Director Monique King-Viehland. 
Staff reporter Neil Nisperos can be reached at nnisperos@labusinessjournal.com or (323) 556-8337.
For reprint and licensing requests for this article, CLICK HERE.