Canyon Partners Real Estate and Pasadena-based CIT Bank Buy Harvey Apartments in Hollywood
Monday, June 4, 2018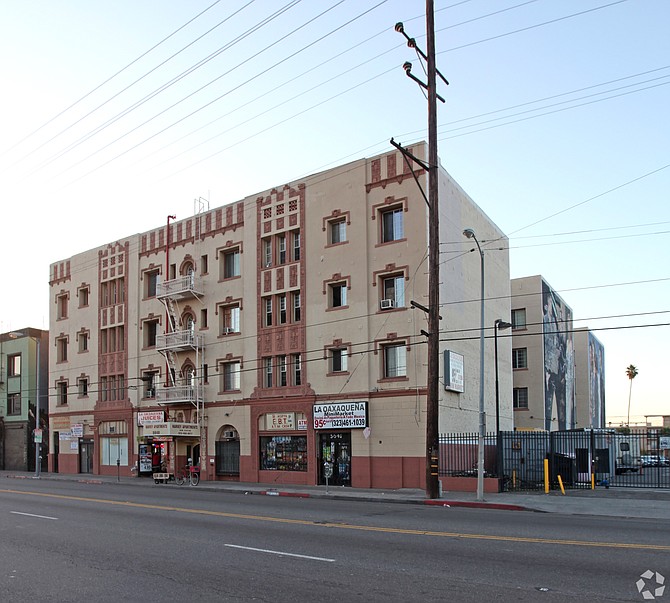 Century City-based investment firm Canyon Partners Real Estate and Pasadena-based CIT Bank have purchased the Harvey Apartments in Hollywood.
The purchase of the four-story, 177-unit apartment building that includes 1,900 square feet of ground retail space at 5640 Santa Monica Blvd. was consummated via the Canyon Multifamily Impact Fund III, a joint venture between Canyon and CIT Bank. CIT's real estate finance business provided a $20.4 million senior loan to fund the purchase as well as capital improvements.
Improvement plans include creating an outdoor community space and revamping its ground-floor retail. The property will be renamed The Derby Hollywood.
FPI Management of Folsom, Calif., will serve as The Derby Hollywood's property manager.
Previously, the property was purchased in 2015 for $15.3 million, or more than $86,100 per unit, by Seattle-based developer Timberlane Partners, according to CoStar Group Inc.
Timberlane currently is developing a 54-room boutique hotel at 4141 Santa Monica Blvd. in Silver Lake's Sunset Junction neighborhood.
The Harvey, built in 1927, features 80-foot-tall murals of Elvis Presley, Marilyn Monroe, Arnold Schwarzenegger and The Beatles. The building is located several blocks west of the 101 freeway.
A darker moment in the building's history occurred in December 2010, when a man suspected in the murder of veteran Hollywood publicist Ronni Chasen shot himself when Los Angeles police were serving a search warrant inside Harvey Apartments.
Real estate reporter Ciaran McEvoy can be reached at cmcevoy@labusinessjournal.com or (323) 556-8337.
For reprint and licensing requests for this article, CLICK HERE.