Edison Core Earnings Down; Plan Announced for $1.5 B Stock Offering
Tuesday, April 30, 2019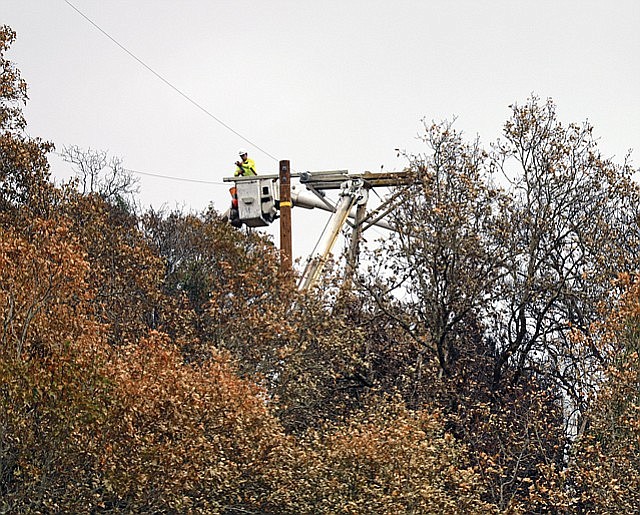 Rosemead-based Edison International announced April 30 it is planning its first substantial new stock offering in a quarter century, a common stock issue of up to $1.5 billion in value to provide operational funding and more cash to deal with increased costs related to wildfires.
The announcement came as part of Edison's first quarter earnings release, in which the company reported its core net income fell $56 million, or 17 cents per share, to $206 million (63 cents per share) when compared to the first quarter of 2018. The core earnings per share was 26 cents below analyst consensus estimates, according to the website Seeking Alpha.
Core earnings are directly tied to Edison's main business operation of its electric utility subsidiary, Southern California Edison; non-core earnings are items outside of those operations, such as investment returns, tax refunds or the sale of a business unit. When non-core revenue is factored in, Edison's net income rose in the first quarter to $278 million from $218 million last year.
Edison's revenue rose to $2.82 billion during the first quarter from $2.56 billion in the first quarter of last year. The revenue beat consensus estimates by $40 million, according to Seeking Alpha.
Edison did not provide details on the timing of the stock offering.
Chief Executive Pedro Pizarro said in prepared remarks to analysts following the earnings release that the company was seeking to bring the proportion of common stock to preferred stock to about 52 percent from the current 48 percent, a ratio more in line with the state's other two investor-owned utilities – Pacific Gas & Electric and Sempra Energy.
Pizarro also said in his prepared remarks that the offering would provide more cash as SCE grapples with increased costs due to wildfires, including tree-trimming and other preventive measures and money set aside to handle billions of dollars in legal claims resulting from wildfire damage.
Edison has indicated sparks from its wires may have ignited a portion of the Thomas Fire in December 2017 that ultimately burned 440 square miles in Santa Barbara and Ventura counties and destroyed over 1,000 structures. Investigations are continuing into the role SCE's equipment might have played in the ignition of last November's Woolsey Fire
Edison also announced that on April 26, it had closed a $1 billion bridge loan, with proceeds split between a $750 million equity purchase and $250 million in cash. Some of the loan will be repaid with financing from the stock offering, Edison Chief Financial Officer Maria Rigatti said in the prepared remarks to analysts.
Education, energy, engineering/construction and infrastructure reporter Howard Fine can be reached at hfine@labusinessjournal.com. Follow him on Twitter @howardafine.
For reprint and licensing requests for this article, CLICK HERE.