Loot Crate Files Bankruptcy, Plans to Sell Assets
Originally published August 12, 2019 at 3:30 p.m., updated August 13, 2019 at 12:51 p.m.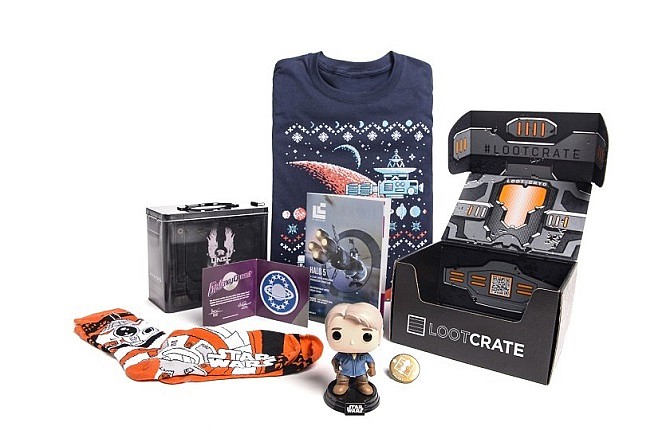 Once one of America's fastest growing companies, Loot Crate Inc. is now seeking Chapter 11 bankruptcy protection.
The Lincoln Heights-based subscription service, founded in 2012 by Chris Davis, owes $20 million worth of orders that haven't been delivered and faces $30 million in trade debt, according to documents filed in a Delaware bankruptcy court on Aug. 12. The company also owed $5.9 million in unpaid sales taxes.
Loot Crate is planning to sell off its assets by the end of October, according to a statement.
Loot Crate enjoyed a meteoric rise, reaching 250,000 subscribers and sending out about 32 million parcels filled with fan memorabilia for gamers, pop culture enthusiasts and sports geeks.
But Loot Crate appears to have grown more quickly than it could sustain, finding itself in a financial bind in 2017 when it defaulted on a loan. That loan was refinanced with a $21 million loan from an affiliate of Atalaya Capital Management.
By July of this year the company had fallen into such a financial spiral that vendors and lenders were withholding funds and products. Filled crates were missing key goods.
The company has been working to improve operational efficiency for the past 18 months but "still faces liquidity issues," Davis, Loot Crate's chief executive, said in a statement.
"After careful review of a wide range of available options, management determined that a sale of the Company is in the best interests of all parties, including our valued Looters (customers) and employees," Davis said in the statement.
In July, Loot Crate closed its warehouse in Vernon and laid off the 150 people employed there. It terminated another 50 employees in California and Pennsylvania on Aug. 9, according to filings. The company, about 50% owned by Davis, now has 60 full-time workers.
Money Chest, an investor in Loot Crate, has provided $10 million to keep operations going and has agreed to purchase the Atalaya loan, according to court documents and a statement from the company. An entity tied to Money Chest is the proposed stalking horse bidder for Loot Crate's assets.
Loot Crate said it will continue sending shipments to customers and that there should be no apparent changes to normal business operations as it undergoes Chapter 11 proceedings. However, some customers have reported recently on social media sites that they haven't been receiving subscription boxes as expected.
Kristen Becker is an editor at the Los Angeles Business Journal. She can be reached at kbecker@labusinessjournal.com or (323) 556-8326. Follow her on Twitter @kristenbecker.
Manufacturing, retail and trade reporter Rachel Uranga can be reached at ruranga@labusinessjournal.com or (323) 556-8351. Follow her on Twitter @racheluranga.
For reprint and licensing requests for this article, CLICK HERE.