Arrowhead Pharmaceuticals Looks to Raise $232 Million
Wednesday, December 4, 2019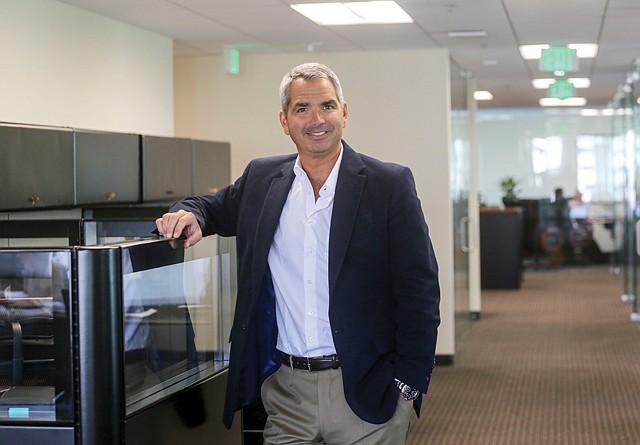 Taking advantage of a nearly five-fold surge in its share price this year, Pasadena biotech firm Arrowhead Pharmaceuticals Inc. on Dec. 4 set an offering of 4 million additional shares at $58 per share.
The company is seeking to raise up to $232 million to fund operations and possibly make acquisitions or other strategic investments.
The share offering was set to close on or around Dec. 6.
Arrowhead said that after offering expenses, underwriting discounts and commissions are deducted, the gross proceeds would be slightly less than $232 million.
The company made the offer price announcement prior to the market opening on Dec. 4, two days after announcing its intent to offer additional shares.
Arrowhead shares plunged 11% when the market opened Dec. 4 — not surprising since the stock closed Dec. 3 at $68.66 a share, more than $10 a share above the additional share offer price. But as Dec. 4 trading progressed, Arrowhead shares recovered much of that loss and closed at $66.46 a share, a drop of 3.2%.
Even with the decline, Arrowhead has seen a remarkable run-up in its share price from its year-opening level of $14. Most of that gain has come in the last 10 weeks as investors reacted to positive earnings and the acquisition by Swiss pharma giant Novartis A.G. of a company using similar gene silencing technology to address diseases.
Arrowhead has been developing a slate of drugs that targets genes causing specific diseases and acts to prevent — or "silence" — those genes from activating.
In its share offer price announcement, the company laid out plans for the additional funds.
"Arrowhead intends to use the net proceeds from this offering for general corporate purposes, including working capital, capital expenditures, research and development expenditures, and clinical trial expenditures," the announcement said. "A portion of the net proceeds may also be used for the acquisition of complementary businesses, products and technologies, or for other strategic purposes."
Goldman Sachs & Co., Jefferies LLC and Piper Jaffray & Co. are acting as bookrunning managers for the offering, and Cantor Fitzgerald & Co. is acting as passive joint bookrunner. Robert W. Baird & Co. Inc. and B. Riley FBR Inc. are acting as co-managers for the offering.
The proceeds will come on top of the $253 million Arrowhead is receiving from Janssen Pharmaceuticals, a division of Brunswick, N.J.-based conglomerate Johnson & Johnson, as a result of a licensing and collaboration deal the companies reached last year.
While Janssen made a single upfront payment, Arrowhead has been booking portions of the payment on a quarterly basis; those bookings are expected to end sometime next year.
Education, energy, engineering/construction and infrastructure reporter Howard Fine can be reached at hfine@labusinessjournal.com. Follow him on Twitter @howardafine.
For reprint and licensing requests for this article, CLICK HERE.