Capricor Stock Rises on Positive Results of Muscular Dystrophy Treatment
Tuesday, July 16, 2019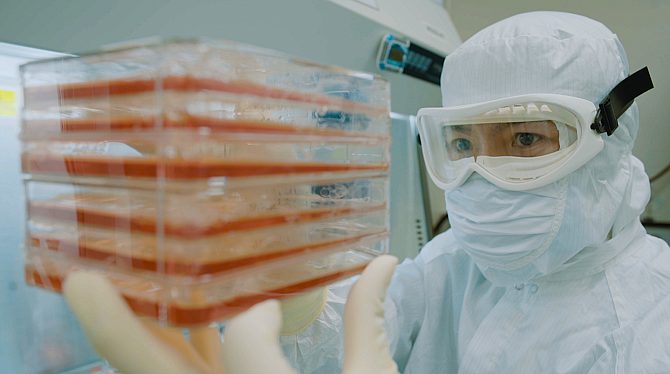 Capricor Therapeutics Inc., a Beverly Hills biotechnology company working on a cell-based therapy to treat a devastating form of muscular dystrophy, reported promising early findings of a clinical trial involving 20 patients.
"It is extremely big," said Dr. Linda Marban, Capricor's co-founder, president and chief executive. "Muscular dystrophy is an area that's getting heady attention from the gene therapy world."
The clinical trial, which began over 18 months ago, is halfway done. The trial therapy is used to strengthen skeletal muscles and pulmonary and cardiac functions for patients suffering from Duchenne muscular dystrophy, a deadly genetic disease with few treatments.
The disease afflicts an estimated 20,000 U.S. boys and young men, destroying muscle cells.
"These kids are far along in the disease process," said Marban of the clinical trial. "There is nothing medically being done for them other than what we are potentially trying to do."
Wall Street analysts hailed the biotech company's positive results as promising. After the announcement was made July 15, the stock closed at $6.23 a share, up 93.5% from its previous close of $3.22 on July 12. As of July 17, the stock settled $0.53 lower at $5.70.
Joseph Pantginis, managing director of New York City-based H.C. Wainwright & Co., raised his price target for the stock to $12.40 a share from $3.50 a share.
The trial resulted in "statistically significant changes across several independent clinical measures, including skeletal, and respiratory muscle functions," Pantginis wrote in a note to investors.
Marban told the Business Journal that her company plans to meet with U.S. Food and Drug Administration officials by September to discuss a possible "phase 3" clinical trial — the next step in development of a potential "blockbuster" drug.
Marban also said that her company wants to ensure that it has the financial strength to move forward. Capricor would consider a range of options to boost its ailing balance sheet, she said, including equity financing, seeking a private placement or grants from the Bethesda-based National Institutes of Health and other federal agencies.
Late Wednesday, Capricor disclosed in a filing with the U.S. Securities and Exchange Commission that it plans to raise $75 million to help the company complete the development of its biotechnology products.
"We expect to fill our coffers and continue our good work," Marban said. "We are willing to explore strategic options," she added, including potentially selling the company.
Capricor reported a loss of $15.2 million on revenue of $1.7 million in 2018 versus a profit of $2.4 million on revenue of $2.7 million in 2017. In the quarter ending March 31, 2019, Capricor saw a loss of $2.5 million on revenue of $230,500, versus a loss of $3.7 million on revenue of $400,100 in the same year-ago period.
It has about $7.1 million in cash on hand, and is burning through about $600,000 a month, Marban said.
Finance reporter Pat Maio can be reached at pmaio@labusinessjournal.com or (323) 556-8329. Follow him on Twitter @patmaio.
For reprint and licensing requests for this article, CLICK HERE.