Arrowhead Pharmaceuticals Inc.
Biggest Gainer in Rank
Friday, July 19, 2019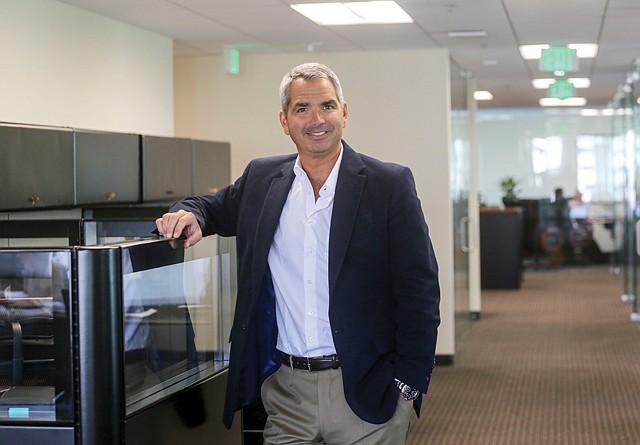 Market Cap: $2.51 billion
Change from Last Year: 110.9%
This Year's Rank: 44
Last Year's Rank: 63
Top Exec: Christopher Anzalone, chief executive
Headquarters: Pasadena
How They Got Here: Arrowhead Pharmaceuticals has spent years researching and testing its RNA molecular-based approach to limit the spread of harmful proteins inside the body by silencing the genes that cause them. Last year, the company presented initial clinical testing indicating its technology has the potential to cure hepatitis B virus infections. That prompted interest from pharmaceutical giant Johnson & Johnson, whose Janssen Pharmaceuticals division entered a licensing agreement with Arrowhead that could eventually be worth more than $3.5 billion. "The market is finally coming to terms with the power of TRiM platform," Mayank Mamtani, an analyst with B. Riley FBR Inc., said in an email, referring to Arrowhead's RNA molecular technology. Since then, Arrowhead has received Food and Drug Administration clearance to begin a second round of clinical testing for its RNA molecular technology in patients with a rare genetic liver disease and an FDA designation that allows it to receive tax credits and other financial incentives to continue its development of a treatment for another rare genetic disease involving an inability to properly break down fats and cholesterol.
Where They Go Next: Data from another round of clinical tests for the hepatitis B therapy is due to be released this fall, with even more clinical trials set for next year. If those tests continue to yield positive results, Arrowhead will face a series of stiff hurdles to gain approval from the FDA.
Quotable: "Longer term, we view Arrowhead as Amgen in the making for the greater Los Angeles area, (poised) to revolutionize RNAi technology, similar to how Amgen did with antibody technology." — Mayank Mamtani, analyst, B. Riley FBR Inc.
For reprint and licensing requests for this article, CLICK HERE.