Tetra Tech Snags $25M Contract for Anacostia River Sediment Cleanup
Wednesday, May 29, 2019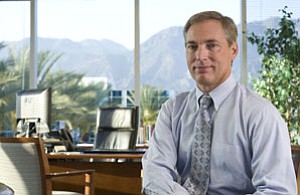 Pasadena-based Tetra Tech Inc. announced May 28 that it has been awarded a $25 million contract for technical support services for assessment and remediation of contaminated sediments in the tidal portion of the Anacostia River, which flows through Washington D.C.
Under the five-year contract awarded by the District of Columbia Department of Energy and Environment, Tetra Tech will define areas of sediment contamination in the Anacostia River and begin design of the remedy using predictive modeling, field sampling and data analytics. Tetra Tech scientists also will conduct investigation, risk assessment and remedial activities at sites throughout Washington D.C., to support the district energy and environment department, the announcement said.
"We are pleased to continue delivering innovative solutions to return the Anacostia River to swimmable and fishable condition which will benefit DC residents, visitors, and neighboring communities," Dan Batrack, Tetra Tech's chief executive, said in a statement.
Education, energy, engineering/construction and infrastructure reporter Howard Fine can be reached at hfine@labusinessjournal.com. Follow him on Twitter @howardafine.
For reprint and licensing requests for this article, CLICK HERE.