Center Stage
Fresh collections, fast results fuel growth at high-end staging company Vesta Home
Friday, November 22, 2019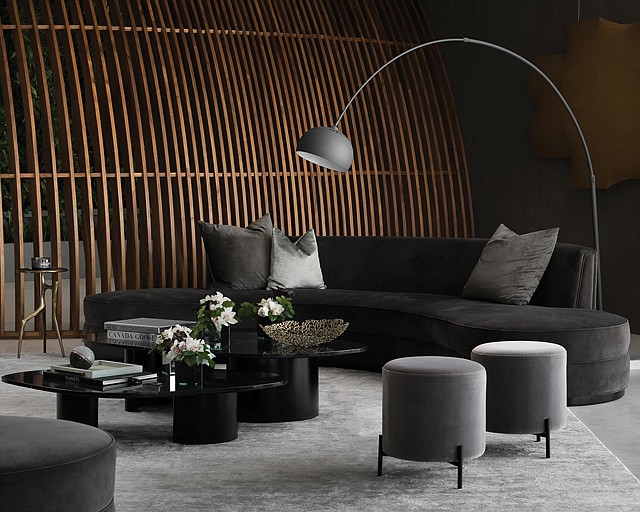 L.A.'s real estate market isn't just booming for brokers.
For home staging and interior design company Vesta Home, riding the region's strong residential market has been like grabbing a seat on a rocket ship.
The 3-year-old company saw revenue growth of 7,237% from 2016 to 2018, giving Vernon-based Vesta Home the No. 2 spot on this year's list of the Business Journal's fastest growing private companies.
According to Chief Executive Julian Buckner, Vesta Home has been growing at a rate of more than 100% a year since it started in 2016 and now has roughly 115 employees to keep up with the growing demand.
The company specializes in staging for high-end homes, with a focus on L.A., Northern California, Florida and New York. In Los Angeles alone, Vesta Home is working in 750 homes with a combined inventory value of $140 million.
"We created a company that is able to service a super high-end level of real estate," Buckner said.
Vesta Home's secret sauce, according to Buckner, is the company's commitment to using fresh furniture collections to stage properties.
That sets Vesta Home apart from many other companies, which use the same furniture again and again. Some even reuse furniture that's 10 to 15 years old, Buckner said.
"I can walk into a house and within two rooms know what staging company it's from," said Nourmand & Associates' Rochelle Maize. "With Vesta, they change their model so much that you can't do that."
Maize was No. 26 on the Business Journal's list of top residential real estate agents with $155 million in sales in 2018. She said she has been using Vesta more.
"With Vesta, they've been really amazing because if you bring them in early enough in your process in the project, a lot of times they will custom make furniture for the house," Maize said. "I'm using them more and more. They are so committed to customizing the houses, more than any company out there."
Vesta Home comes out with three to four furniture collections a year.
"There isn't the recognition of the furniture," said Brett Baer, head of sales at Vesta Home. "The houses don't look staged. They look like it came from an interior designer."
A lot of the furniture Vesta Homes uses for staging ends up being purchased by the buyers.
"We can sell that very high-end floor model piece of furniture at a discount," Buckner said. "We're creating a lifestyle for people, and you can't create that when you keep reusing furniture."
Prev Next
For reprint and licensing requests for this article, CLICK HERE.