Tri-Cities Thrives Amid Departures
Real Estate: After high-profile losses, office market shows strength heading into 2020
Friday, November 29, 2019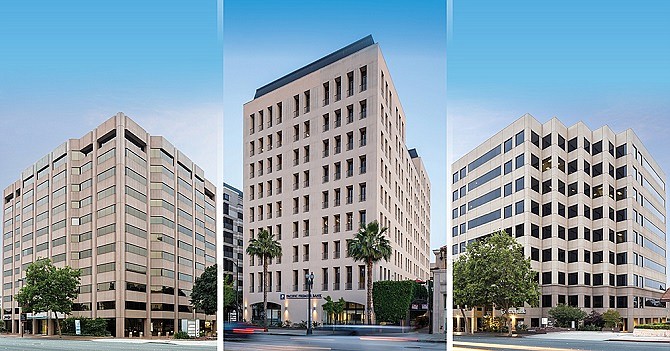 The Tri-Cities office market has seen substantial changes in the past few years, including the losses of corporate giant Nestlé USA, which moved its headquarters out of Glendale, and Warner Music Group Inc., which shifted its local headquarters from Burbank to downtown's Arts District.
But those departures haven't had much impact on the market's overall performance.
In fact, the Tri-Cities area has enjoyed substantial gains this year. During the third quarter, the market saw positive net absorption of 186,180 square feet, a significant increase from the negative 580,907 square feet seen during the same time the previous year, according to data from Jones Lang LaSalle Inc.
Asking rents for the area were $3.61 a square foot in the third quarter, up 38 cents year over year. Vacancy rates, meanwhile, decreased to 13.1% from 15.8%.
"In the Tri-Cities market, all the markets are doing well," said JLL's Patrick Church. "Burbank is doing extremely well. Vacancy is going to be in the low single digits by the end of the year just based on some of the bigger deals that have gone down and some of the leases that are out for execution."
Netflix Inc. recently leased roughly 60,000 square feet at Burbank Studios. The streaming giant is expected to occupy the space until construction is completed at its Hollywood offices.
"Everybody talks about the Westside but there's a lot happening in Burbank," said CBRE Group Inc. Senior Vice President Natalie Bazarevitsch.
She added that companies like Netflix and Walt Disney Co. have "big appetites" for space in the city where "you have all these tenants that are substantially increasing. As a result, the vacancy in Burbank is decreasing."
In the next year, she thinks vacancy in the market could drop as low as 5%.
ServiceTitan steps in
One of the other major leases signed in the Tri-Cities market this year was for tech startup ServiceTitan Inc., which secured a lease for 125,000 square feet at Nestlé's former headquarters.
JLL's Church added that many of the leases being signed in the area were by entertainment companies and businesses that support the entertainment industry. Historically, these companies have looked at the Burbank market but since rents have increased, Church said, some are looking at Glendale as well.
In the third quarter, the average asking rent for Class A product in Burbank was $3.89 a square foot compared to $3.20 a square foot in Glendale.
Prev Next
For reprint and licensing requests for this article, CLICK HERE.