Placido Domingo Resigns from LA Opera Amid Harassment Allegations
Wednesday, October 2, 2019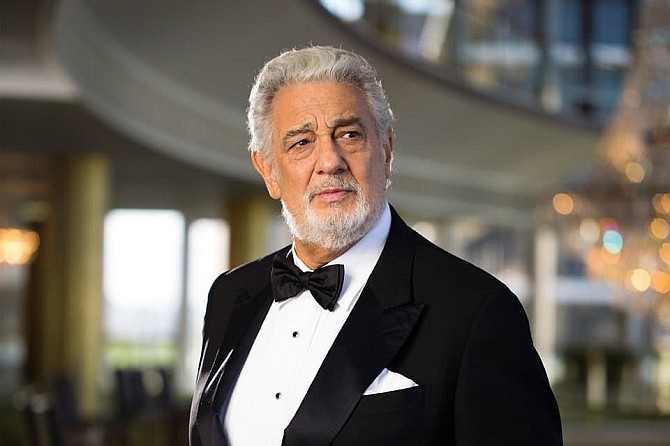 Opera star Placido Domingo resigned Oct. 2 from his post as general director of the Los Angeles Opera and withdrew from future performances with the organization amid mounting allegations of sexual harassment.
Domingo, 78, submitted his letter of resignation to the board of directors of the opera company, which he helped found in 1986. He had been L.A. Opera's general director since 2003.
In mid-August, the Associated Press reported allegations by eight singers and a dancer that Domingo had sexually harassed them over the last 30 years. And in September the AP reported that 10 more women had anonymously come forward with sexual harassment allegations against the internationally renowned star.
Under mounting pressure, Domingo has either withdrawn or been dropped from all of his scheduled U.S. performances, including his Sept. 25 withdrawal from the New York Metropolitan Opera's production of Giuseppe Verdi's "Macbeth." That move came just days before the production's scheduled opening.
Soon after the initial allegations, the board of the Los Angeles Opera opened an investigation, hiring former U.S. Attorney Debra Wong Yang, who is now a partner in the Century City law firm Gibson, Dunn & Crutcher. That investigation is ongoing.
Besides resigning his post as general director, Domingo in his letter said he was withdrawing from all future performances with the Los Angeles Opera, including Gaetano Donizetti's "Roberto Devereux" that is scheduled to open Feb. 22.
"I hold Los Angeles Opera very dearly to my heart and count my work to create and build it as among my most important legacies," Domingo said in his resignation letter. "However, recent accusations that have been made against me in the press have created an atmosphere in which my ability to serve this Company that I so love has been compromised.
"While I will continue to work to clear my name, I have decided that it is in the best interests of L.A. Opera for me to resign as its General Director and withdraw from my future scheduled performances at this time," Domingo continued. "I do so with a heavy heart."
The Executive Committee of the L.A. Opera Board of Directors issued a statement in response to Domingo's resignation, calling him the "driving force" behind the creation, development and growth of the organization.
"Under his leadership, L.A. Opera became known for its spirit of collaborative creativity and its ability to attract superb performers from across the globe — including Placido himself, who delivered more than 300 performances in 31 different roles and conducted more than 100 times in Southern California over the course of the past five decades," the statement said.
Since Domingo helped found Los Angeles Opera 33 years ago, the organization has grown to more than $90 million in assets, with a budget for the 2017-18 season of $43 million, according to its latest IRS filing.
"We thank Plácido for popularizing opera in the consciousness of Los Angeles and are deeply grateful for his inspiration and dedication to our institution and our community," the executive committee's statement said.
The committee's statement made no reference to the search for a new general director.
Education, energy, engineering/construction and infrastructure reporter Howard Fine can be reached at hfine@labusinessjournal.com. Follow him on Twitter @howardafine.
For reprint and licensing requests for this article, CLICK HERE.