Filling the Gap
Promising Metro pilot program seeks 'last-mile' solution for commuters
Friday, October 4, 2019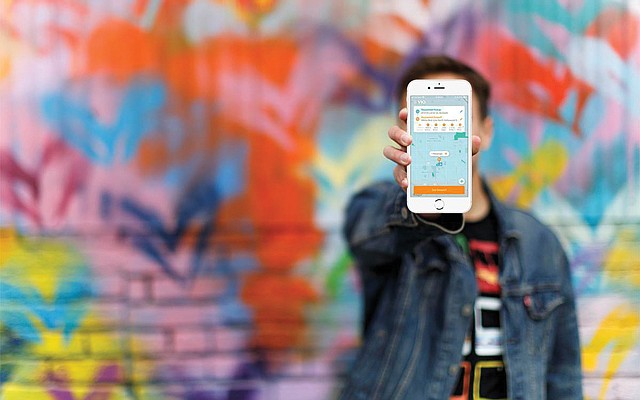 For people who live and work reasonably close to transit lines, one of the most difficult aspects of taking the subway or light rail to work is the last-mile connection from the rail station to the work site.
App-based ride-hailing services, car-
sharing services, bikes and even electric scooters have partially filled the gap, but none of them have focused exclusively on this final phase — until this year.
In January, the Los Angeles County Metropolitan Transportation Authority, or Metro, partnered with New York-based ride-hailing service Via Transportation Inc. in a government-funded pilot program to provide rides to commuters around Metro rail/bus stations in Artesia, El Monte and North Hollywood.
Under the program — which blends elements of ride-hailing services, carpools and bus service — commuters departing a bus or train at one of the participating stations can log into Via's app and summon a driver to take them to a drop-off point within a block or two of their worksites.
Each service area around the pilot stations has several hundred drop-off points, all within a 3-mile radius of the station.
In the afternoon, commuters return to the drop-off point from their worksites, log onto the app again, and secure a ride back to the rail or bus station.
Almost all rides are shared with up to four passengers, which is why the rides are to and from common drop-off points instead of to individual office towers or storefronts.
For the time being, at least, rides are free for commuters. That's because most of the program's $1.7 million cost is being funded through a $1.35 million Federal Transit Administration grant with the remainder picked up by Metro. There is an option to renew funding and extend the program through next year. Metro officials have yet to decide whether the extended program will remain free for commuters or if they will charge fares similar to those for bus and rail service.
"The goal is to extend the benefit of transportation network carriers such as Uber and Lyft to people who cannot otherwise afford them," said Marie Sullivan, transportation planning manager with Metro and the project manager for this pilot program with Via Transportation.
Sullivan said the service is more frequent, more flexible and more customizable than traditional bus service.
Recently, Metro released data collected by Via Transportation showing that during the first six months of the program, Via provided more than 1,600 rides per week, well ahead of the six-month target of 1,000 weekly rides.
Growth was most dramatic in the area around the El Monte station: By the end of the data collection period, more than half of the rides took place there.
Average wait time for passengers was about 9 minutes, just under the 10-minute target, but slightly longer than average wait times for Uber Technologies Inc. or Lyft Inc. drivers.
Via drivers, who are paid an hourly rate that is "slightly above minimum wage," according to Sullivan, provided an average of 1.8 rides per driving hour, with an average trip distance of 2.6 miles.
Sullivan said Metro plans to introduce a similar service next year with its own drivers and vehicles. "This program is helping us gather information for when we offer our own service," she said.
For reprint and licensing requests for this article, CLICK HERE.