For Some, It's Not a Matter of Degrees
EDUCATION: Students, execs rethink need for college
Friday, October 4, 2019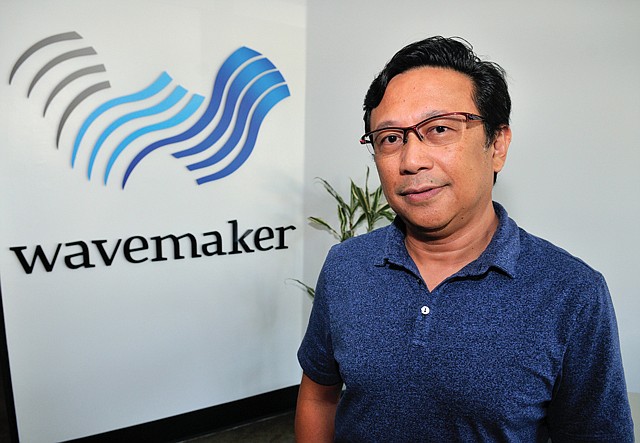 Some students are starting to reconsider the value of a diploma in the face of soaring college costs while some businesses are considering other ways to evaluate a candidate's potential.
Nick Drombosky, who dropped out of the University of Pittsburgh to pursue his entrepreneurial goals, is among those questioning the benefits of a costly college degree.
A former founder of bicycle and bike accessories companies, Drombosky is a co-founder of Koreatown-based Leef, a cleantech mobility company that provides electric scooters on a subscription basis rather than one-time rentals.
Leef is part of UCLA Anderson School of Management's Venture Accelerator program. Even with his UCLA affiliation, Drombosky has strong feelings about acquiring college degrees at 2019 prices.
The subject comes up often because one of his co-founders is pursuing an advanced degree at UCLA, and another holds degrees from two Ivy League universities.
"The thing that inevitably comes up about education at the more noteworthy institutions is, you get the network out of it," Drombosky said. "I accept (the) argument, but we have the same network, so how do you defend that? We got to the same place in a different way."
The internet, he added, has allowed a certain democratization of networking that in the past was monopolized by school connections.
"Today you don't have to have a parent who golfed with the CEO; you can just be good," Drombosky said. "I think the new economy is more fair to those who have the talent and the drive."
Spiraling costs
Total U.S. student loan debt reached $1.56 trillion in 2019, according to Forbes, and the price of college is increasing almost eight times faster than wages.
In Los Angeles, the potential to incur student debt is even more exaggerated due to the high cost of rental housing.
UCLA ranked No. 2 on rental listing site RadPad Inc.'s list of the 50 most expensive off-campus housing areas in the United States. The Westwood school finished second only to Stanford University based on monthly rent for a two-bedroom apartment within a 1-mile radius of the campus.
Certainly, there are high-profile business leaders who have forgone or dropped out of college, including late Apple Inc. co-founder Steve Jobs, Los Angeles billionaire and entertainment executive David Geffen, and Sean Rad, who quit USC in 2006 to found dating app Tinder.
"Knowledge is the most important resource an entrepreneur can have," Rad said in an email. "I see college more as an opportunity than a necessity for entrepreneurs."
For reprint and licensing requests for this article, CLICK HERE.
Prev Next