Canoo Sued for Gender Discrimination
Wednesday, October 9, 2019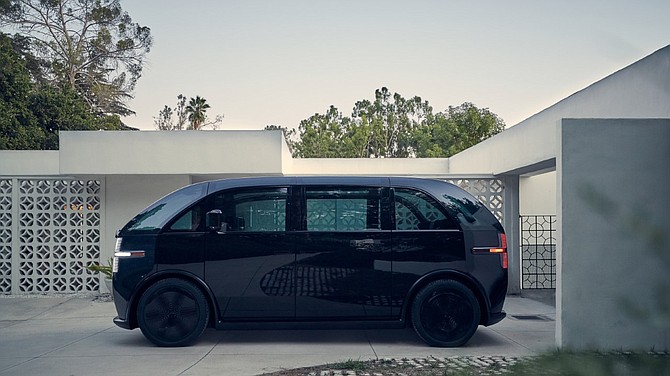 Electric vehicle startup Canoo Inc. and Chief Executive Stefan Krause were sued for wrongful termination by Christina Krause, the company's former communications and administrative lead.
Christina Krause states in a suit filed Oct. 8 in L.A County Superior Court that she is a victim of gender-based pay discrimination, that she was paid less than male employees and not given adequate equity even though she was a founding member of the company.
The suit also revealed the names of two early investors in the company, Pak Tam Li and David Stern.
A spokesperson for Canoo wrote in an email that "the company doesn't comment on pending litigation."
Christina Krause also claims in the suit that the company and her husband, Stefan Krause, invaded her privacy, and that Stefan's "harassment escalated to result in the hiring of a private investigator." He lawyers claim the private investigator followed her during nonwork hours in an attempt to prove marital infidelity.
Christina Krause and Stefan Krause are undergoing divorce proceedings after seven years of marriage, according to Christina's attorney.
Stefan Krause is taking a temporary leave from his CEO role although he is still active as chairman of Canoo's advisory board. Chief Technology Officer Ulrich Kranz is serving as interim CEO.
The complaint against Canoo says Christina Krause was instrumental in the creation of the company, including registering its initial web domains, recruiting employees, hiring a public relations firm and reviewing contracts.
She also claims she used her personal credit line to lease the company's first office in El Segundo and set up corporate phone and credit accounts.
"The complaint speaks for itself, and we're looking forward to proving the allegations of the complaint," said Jason Marsili, attorney for Christina Krause and partner at Koreatown-based law firm Rosen Marsili Rapp. "The decision to separate Christina Krause lacked the forethought that one should expect from a company that's trying to revolutionize the transportation industry," Marsili added.
Christina Krause left Canoo in early August when her employment was terminated. Krause and her attorneys are requesting damages in the form of lost wages and benefits, including equity in the company, and additional damages for emotional distress and punitive measures. No specific amount has yet been requested in the suit.
Prior to her work at Canoo, Christina Krause worked for six years beginning in 1997 at BMW Financial Services as a sales program analyst.
The plaintiff is demanding a jury trial. The case has been assigned to Judicial Officer Barbara Scheper, but no trial date has been set.
Canoo recently revealed its first electric vehicle prototype to the public and aims to sell it via a subscription model beginning in 2021.
Tech reporter Samson Amore can be reached at samore@labusinessjournal.com or (323) 556-8335. Follow him on Twitter @Samsonamore.

For reprint and licensing requests for this article, CLICK HERE.