Walmart to Close Norwalk Store, Lay Off 197 Workers
Friday, October 25, 2019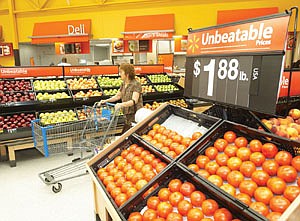 Walmart Inc. said it will close its Norwalk store on Nov. 1 and lay off 197 workers.
The nation's largest retailer and most dominant grocery chain has closed more than a dozen stores this year, but this is the first in the Los Angeles area.
"The decision is based on several factors including the store's overall performance," said Walmart spokeswoman Tiffany Wilson. "We still have more than 300 stores in California, including six stores within 5 miles of the Norwalk location."
In a letter to the state Economic Development Department, Walmart said employees were notified Oct. 2 of the closure.
The 134,000-square-foot store at 11729 Imperial Highway opened in 2004.
Walmart reported higher second quarter sales in August and has raised its profit outlook as its ecommerce business expands.
But it's been a tough year for the brick-and-mortar retail industry where bankruptcies and store closures are ahead of last year's pace, according to a report by consultancy BDO.
Wilson said Walmart is still investing heavily in California, noting there are plans to remodel 20 stores this year and expand their online grocery pickup and delivery services.
For reprint and licensing requests for this article, CLICK HERE.