Torrance Site Sells for $74 Million
Rent-subsidized senior property will be renovated
Monday, April 6, 2020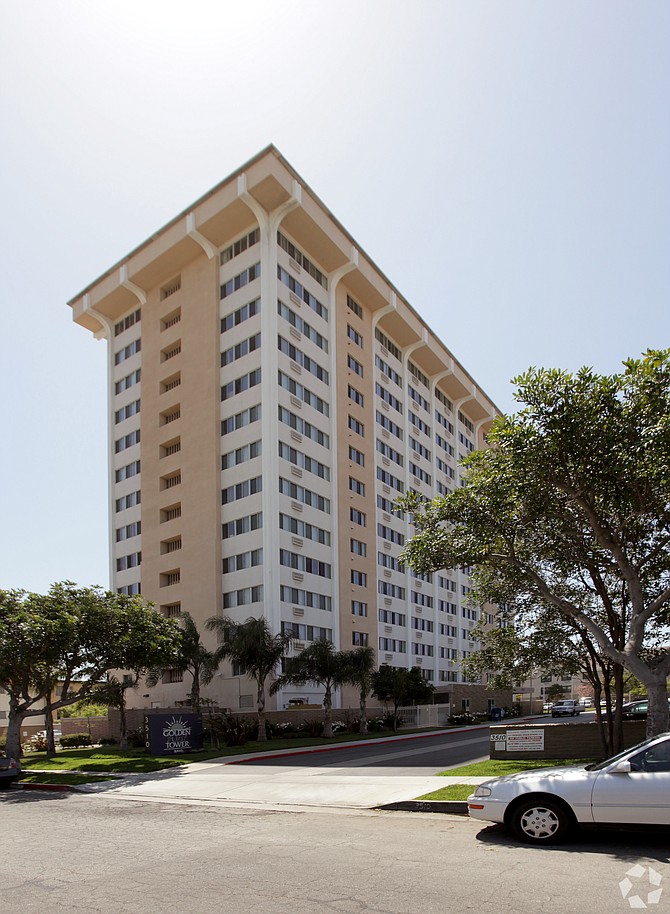 A 180-unit multifamily property in Torrance, the Golden West Tower, has sold for $74 million.
Located at 3510 Maricopa St., it was built in 1973 and consists of rent-subsidized units for seniors.
The building was fully leased at the time of the sale, according to data from CoStar Group Inc.
It was purchased by Community Preservation Partners and Jonathan Rose Cos. from Affordable Housing Access Inc. and Vitus Group.
CBRE Group Inc. represented the seller in the transaction.
Community Preservation Partners is an Irvine-based group whose parent company, WNC & Associates Inc., was founded in 1971. It invests in affordable housing.
Community Preservation Partners began in 2004 to preserve low-income housing and help owners recapitalize and update their properties. It now owns more than 8,000 affordable multifamily and senior housing units.
Jonathan Rose Cos. and Community Preservation Partners will invest $10 million to renovate the property. The building has not been updated since 2005. No residents will have to move for the renovations, according to CPP.
Announced upgrades include new lighting and appliances, an exercise room, a theater and entertainment lounge and a dog run.
Work is expected to be completed by the end of the year.
According to CPP, the building will remain affordable for 55 more years before becoming market-rate units.
"The housing crisis has taken its toll throughout California and especially in the Southland. This commitment to the residents of Golden West Tower Apartments, like the dozens of other affordable housing communities we've revitalized and preserved in Southern California, is a step in the right direction," CPP President Anand Kannan said in a statement.
"We are also grateful to Jonathan Rose Companies and our other partners for taking these steps with us and helping to bring high-quality affordable housing to some of the region's most vulnerable residents," Kannan added.
For reprint and licensing requests for this article, CLICK HERE.