ADC Acquires Clear Capital
Monday, August 3, 2020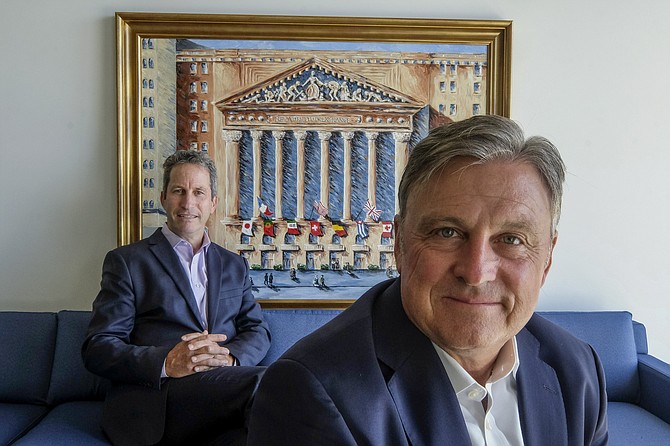 Sawtelle-based merchant bank American Discovery Capital has acquired Century City-based investment bank Clear Capital Advisors.
Terms of the transaction were not disclosed.
American Discovery Capital, or ADC, advises companies on mergers and acquisitions, restructuring and capital raises. It also invests in middle-market companies through its $60 million American Discovery Fund private equity vehicle.
Most of these deals and investments center on locally based companies, according to ADC.
Clear Capital provides investment banking and advisory services with a focus on mergers and acquisitions, restructuring and private capital placements. Founder Bruce Pompan will join ADC as a partner while Director Susan Goldman will join as a principal. Three other Clear Capital employees will also move to ADC's advisory team.
"The merger bulks up our M&A capabilities," Pompan said. "It really extends the available network of opportunities. … We can now bring capital to quality firms operating in Southern California."
According to ADC Founding Partner Brian Webber, the combination will boost virtually "all aspects" of the firm's business.
"It's less of a vertical focus," Webber said. "Whether it's bringing new clients, finding new solutions … Bruce (Pompan) has been very creative for all aspects of the business."
Webber said ADC's and Clear Capital's focus on middle-market companies leaves them ideally positioned in the local market.
"Most of our transactions have been right here in L.A. County," he said. "With so many big companies having left, L.A. is largely a middle-market."
ADC engaged in a spate of local deals last year, including the sale of major
Burbank-based payroll and software company Entertainment Partners to private equity firm TPG Capital. "A lot of folks became quite wealthy through that transaction," Webber said.
Those deals brought ADC roughly $25 million in advisory revenue last year, according to Webber, making it one of the larger locally based investment banks.
He acknowledged that the Covid-19 pandemic had slowed transactions somewhat. "It's more like deals have been extended," he said. "You move processes along through Zoom, but then you get to a point where people really feel like they need to meet face to face."
Webber said his firm had become more creative in arranging in-person meetings to ensure client safety.
"We've done things like meeting outside," he said. "We've (also) used a large event space and had people sitting 10 feet apart."
Clear Capital's Pompan added that face-to-face meetings have been completely dropped in some instances.
"We're about to close a transaction where the sellers have never met the buyers in person," he said. "For me, that's a first."
Webber said he expects a significant resurgence in deal activity as soon as people are confident in their ability to safely travel again.
"There is such pent-up demand as people have stretched out the due diligence as much as they can," he said.
Webber added that he was already observing some positive signs of an upswing. "Strategic buyers — large companies — are back in the market and are active," he said. "M&A really heats up when those companies become very active."
ADC hired eight interns this summer, according to Webber, all of whom have been working remotely. The company is not planning on long-term distance work, however, and is instead doubling the size of its offices in Sawtelle.
"We are not a business that grows by putting up billboards," he said. "The face-to-face meeting is still important. … It's very old-fashioned that way."
Following the acquisition, the company will have 30 employees, according to Webber.
For reprint and licensing requests for this article, CLICK HERE.