Eyeglass Maker Fitz Frames Delivers Thanks to 3D Technology
Monday, August 3, 2020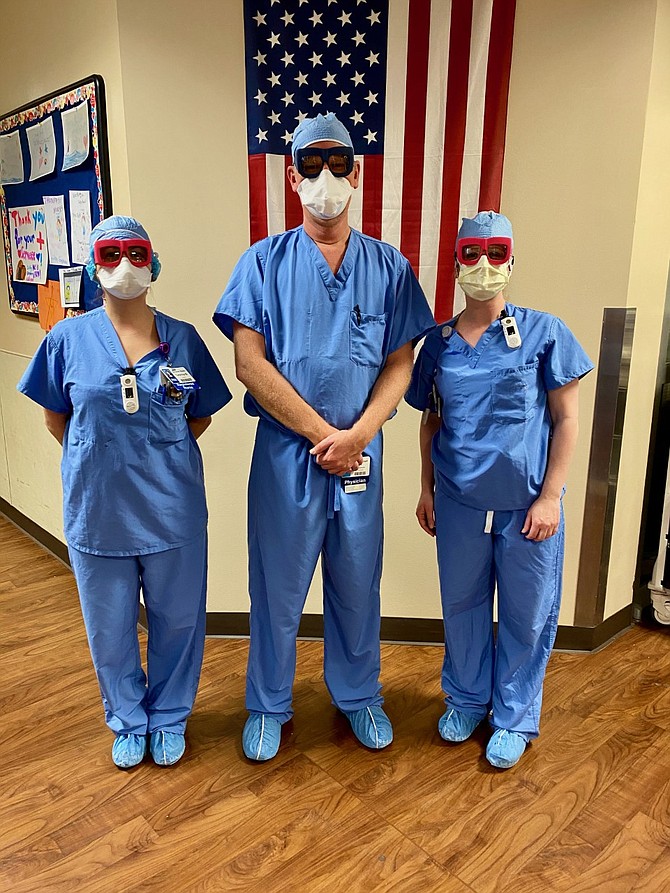 Heidi Hertel found inspiration close to home when she decided to launch Fitz Frames Inc.
The Santa Monica-based company, which Hertel started in 2018, makes 3D-printed glasses with customized lenses and frames for both kids and adults.
Hertel said she started the business because she found it difficult to find the right pair of glasses for her kids — many eyeglass makers at that time only manufactured frames for children in one size.
"Even my girls who are 19 months apart had very different needs facially. … They couldn't wear the same pair of glasses. But from what was offered in the store — basically, glasses usually come in just one size and color," Hertel said.
The company's Fitz Glasses app measures more than 40,000 points on each user's face to customize a frame to fit the individual's facial dimensions.
The app — only available on the iPad Pro and iPhone 10 and above for now — also includes a virtual try-on experience where users can see themselves in a video with the chosen glasses on. Customers can customize and order their glasses through the app.
"It was because we need the true depth camera of those devices in order to be able to get the accuracy of measuring the face," Hertel said.
A pair of lenses and frames starts at $95. Fitz also offers an annual subscription plan, which includes two pairs of glasses and unlimited frames for the year, that starts at $185.
The 3D-printed glasses are offered in both prescription and nonprescription options. The company also provides customers with sunglasses in custom shapes and sizes.
The company 3D prints each pair of glasses and manufactures all the frames in Youngstown, Ohio.
"We have a partner who does the lenses about a mile away," Hertel said.
She said Fitz is careful with customer data. "We have a private server where we make sure everything is well protected. And we keep customers' information completely private," she said.
In March, the company started to make protective eyewear. Based on interviews with medical professionals, Hertel said Fitz realized there was a shortage of protective prescription eyewear for doctors and nurses in the United States.
In early April, the company launched Fitz Protect — protective eyewear that provides coverage over the entire eye area, including the eyebrows and the eyelashes.
Hertel said the company has donated more than 1,400 pairs to medical professionals in more than 30 states.
A pair of Fitz Protect glasses is priced at $100 on the company's website.
The company also sells preprinted glasses in small, medium and large sizes for those who don't have the iPhone version to take the measurements, Hertel said.
Fitz has been deemed as an essential business by the state of Ohio, so its manufacturing line has stayed open amid Covid-related lockdowns, according to Hertel.
For reprint and licensing requests for this article, CLICK HERE.