Gemist Helps Consumers Create Customized Jewelry
Monday, August 3, 2020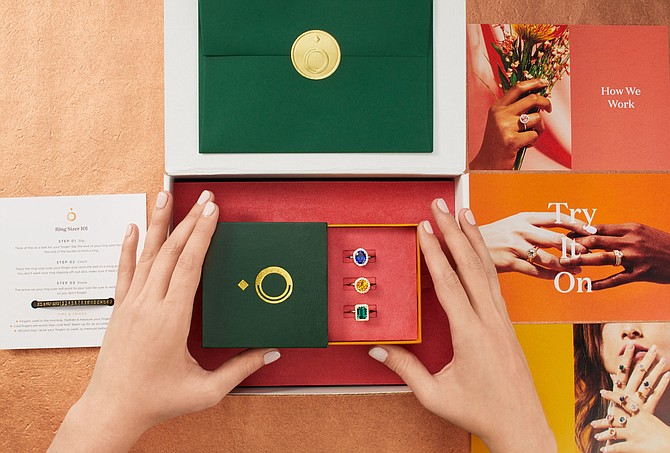 Gemist Inc. wants to bring the bling direct to consumers.
The downtown-based company allows customers to design jewelry online and try replicas offline before buying their custom-made rings, earrings and other accessories.
Founder and Chief Executive Madeline Fraser said she came up with the business idea when she was trying to customize her own engagement ring.
"In other industries, you could easily customize things. But when it came to something as intimate and personal as jewelry, that really wasn't the case," Fraser said.
Gemist has a website and a mobile app where customers can select the cut, metal and stone for a ring, for example. Users can also access a 360-degree view of the jewelry.
Customers are allowed to order a try-on box with up to three rings they designed and a ring sizer. They have two weeks to select their favorites before returning the box.
Gemist's primary audience is Gen Z and millennial consumers, partly because of their familiarity with technology and mobile shopping experiences, Fraser said. "About 80% of our users are mobile users."
The company hires manufacturers downtown to handcraft all of its pieces.
"We don't have our own jewelry-making facilities. We probably will as we scale and grow," Fraser said.
She added that the company has seen an 80% increase since mid-March in the number of users ordering try-on boxes from the Gemist website and mobile app.
"We think (the growth) really just stems from the fact that … we're bringing the retail store to our consumers. Right now, we're all stuck at home, so it's something that's very necessary for the consumers," Fraser said.
Gemist has raised funding in the seven figures, Fraser said. Investors include Santa Monica-based Luma Launch, Legendary Ventures and Lightspeed Scouts, a fund within Lightspeed Venture Partners.
The company also received investment from De Beers Group Ventures in July, a division of London-based diamond company De Beers Group. De Beers Group Executive Vice President, Consumer and Brands, Stephen Lussier will join the Gemist board.
"The De Beers investment is fantastic because they're coming on not only as an investor but also really as a partner to help us grow and scale," Fraser said.
For reprint and licensing requests for this article, CLICK HERE.