NantHealth Acquires Data Company OpenNMS
Monday, August 3, 2020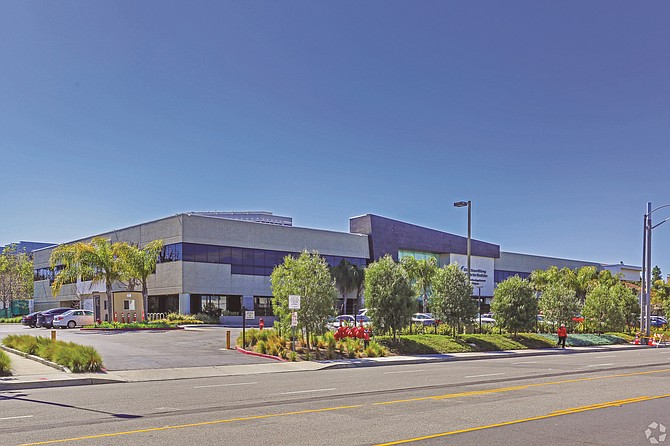 Billionaire Patrick Soon-Shiong's NantHealth Inc., which uses data analysis and artificial intelligence technology to assist physicians and improve patient outcomes, is going even more high tech.
NantHealth on July 27 acquired OpenNMS Group Inc., an open-source network management company based in Morrisville, N.C. OpenNMS provides a performance and traffic monitoring system for business computer and online networks.
Financial terms of NantHealth's purchase were not disclosed.
OpenNMS was founded in 2004 and bills itself as the world's first fully open-source network service management platform. Its customers include several Fortune 100 companies, multistate health care providers, an electronic medical records provider, large government agencies, and an array of manufacturing, retail and finance companies.
NantHealth, based in El Segundo, was founded by Soon-Shiong in 2010 as part of his vision to apply data analysis on a personalized scale to come up with customized treatments for cancer patients.
The company has since developed into a health care information technology business, integrating data from health care payors and providers, and analyzing molecular information from cancer patients.
The OpenNMS acquisition will allow Nant-Health to scale up its machine learning and medical data analysis capabilities.
"This acquisition not only expands and diversifies NantHealth's software portfolio and service offerings, but it expands our companywide capabilities in cloud … and AI technologies," Ron Louks, NantHealth's chief operating officer, said in the acquisition announcement.
"OpenNMS, we believe, will provide our customers with a new world-class set of services to maintain reliable network connections for critical data flows that enable patient data collaboration and decision-making at the point of care."
According to the acquisition announcement, OpenNMS offers its customers a centralized repository for logs of all devices in a computer network, constant adjusting of information traffic flows within that network and performance measurement of all the devices in the network.
NantHealth's share price rose 3.4% to $4.24 on July 27, the day of the acquisition announcement. But the stock gave back that gain and more on July 28; on July 30, it closed at $4.06.
For reprint and licensing requests for this article, CLICK HERE.