Office Market Sees Sales Activity in Suburban Areas
Monday, August 10, 2020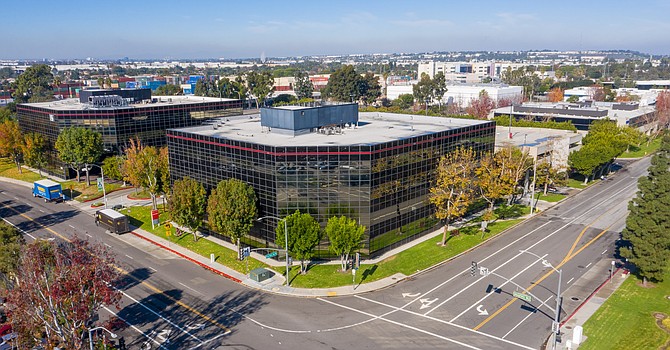 Even though office building sales have slowed amid the Covid-19 pandemic, there's still some activity in the market.
Two office transactions were recently announced, including a roughly 78,000-square-foot multitenant office building in Long Beach that sold for $16 million.
Further north, an office building in Vernon sold for $11.6 million.
In the Long Beach sale, the private buyer was a 1031 exchange investor. Atlantic Pearl Investments Inc. was the seller.
Newmark Knight Frank's Sean Fulp, Ryan Plummer, Mark Schuessler and Ryan Tetrault represented Atlantic Pearl Investments in the transaction.
The property, at 1501 Hughes Way, is 96% leased to eight tenants, including Daylight Transport, Stars Behavioral Health Group and CraneMorley Inc.
The site recently underwent extensive renovations.
"The exchange buyer was attracted to the recently renovated building and the committed in-place tenancy, 75% of which consider 1501 Hughes their headquarters," Plummer said in a statement.
"With small floor plates, free parking and proximity to affordable housing and the ports, this suburban office building will continue to perform well in a post-Covid environment," he added.
The Long Beach area has been in high demand lately.
It has more than 70 projects under construction, according to NKF. Since 2017, the area has added more than 7,000 housing units and 1,000 hotel rooms.
Some 4 million square feet of commercial, industrial and municipal space was either completed or in the pipeline during that period.
Together, the projects make up more than $3.5 billion in new development.
Some market experts believe suburban properties are going to continue to see demand during and after Covid.
"Private capital continues to dominate the marketplace during the pandemic, and it's no surprise that suburban properties are seeing more demand," Fulp said in a statement.
During the second quarter, the vacancy rate in suburban Long Beach was 11.6% compared to 14.5% in downtown Long Beach, according to data from Jones Lang LaSalle Inc.
The suburban part of Long Beach saw nearly 42,000 square feet of net absorption compared with downtown Long Beach's nearly 10,000 square feet. The asking rent in the suburban area was $3.01 a square foot compared to $2.74 a square foot in the downtown area.
And some say 1031 exchanges have been a bright spot in the market. With 1031 exchanges, sellers of one property avoid paying capital gains taxes by reinvesting sale proceeds in a different property within a specific time frame, or the reverse where they buy and then sell.
Brokers say that 1031 exchanges made up a larger percentage of the market in recent months as some other deals failed to close. For investors looking to avoid a large tax bill, 1031 exchanges are a great option, market watchers say.
In Vernon, the office building that sold is roughly 39,000 square feet and is located at 3375 E. Slauson Ave.
NAI Capital's Philip "Ted" Attalla, David Moore and Amber Leigh represented the seller.
American Federation of State, County and Municipal Employees purchased the property from an individual, records show.
The two-story office and flex building was built in 2006.
"The final consummated sales price is a clear representation that the Vernon/Commerce real estate market is a strong component of the Los Angeles Central region and remains a desirable place to operate your business," Attalla said in a statement.
"Values continue to stay strong, despite the current economic challenges during the 2020 business year," he added.
For reprint and licensing requests for this article, CLICK HERE.