Lobbyist and Consultant Steve Afriat Dies at 68
Thursday, December 31, 2020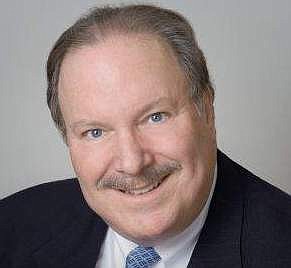 Steve Afriat, founder and chief executive of Afriat Consulting Group Inc. and a powerhouse of Los Angeles political lobbying and consulting, died Dec. 28 at age 68.
Afriat founded his full-service firm in 1985 with a focus on consulting, land use entitlement, community relations and political advocacy. He had a major hand in entitling more than 14 million square feet of real estate projects, including Metropolis in downtown, the Ten Thousand building in Century City and the Red Building at the Pacific Design Center.
His death was announced Dec. 29 by Aaron Green, president of Afriat Consulting Group.
Though Afriat Consulting Group is based in Burbank, much of Afriat's work was focused in West Hollywood. He helped get the Marriott West Hollywood Edition hotel and the Arts Club project approved for the Sunset Strip. His firm helped bring luxury real estate projects, such as The London West Hollywood and The James Hotel, to the neighborhood.
Afriat served on the boards of the West Hollywood Incorporation Committee, the L.A. County Business License and Civil Service commissions, the L.A. City Animal Services and Redistricting commissions and Equality California.
His work in political consulting won numerous campaigns, including $2 billion in bonds for fire stations, police and other public services in the city of L.A. Green said he had a "perfect record" of winning candidate campaigns and ballot measures in West Hollywood. In West Hollywood, Afriat worked on campaigns for former City Council Members John Heilman, Abbe Land, Jeff Prang, John Duran and Sal Guarriello, according to WeHoville.
Green, who worked alongside Afriat for 11 years, remembers him for the generosity and mentorship he provided to Green throughout his career. "He took a chance on a 26-year-old kid who had very little experience in politics and hired me in the middle of the Great Recession," Green said. "I would not be who I am, I would not be where I am if it was not for the generosity and the opportunities that Steve provided for me."
Before starting the consulting group, Afriat served as the chief of staff to then-L.A. City Councilmember Zev Yaroslavsky and was the first openly gay man in that position at L.A. City Hall. Afriat was also the co-founder of the first L.A. AIDS Walk in 1985.
Yaroslavsky, now the director of the Los Angeles Initiative at the UCLA Luskin School of Public Affairs, remembered Afriat as compassionate and caring of others' personal concerns.
For reprint and licensing requests for this article, CLICK HERE.