Tetra Tech Gets Government Boost
Firm benefits from stable federal budget process
Friday, February 7, 2020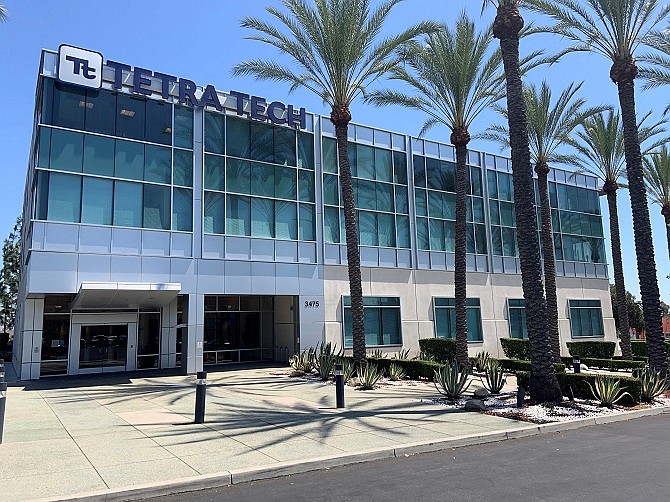 Sometimes one of the biggest things executives pray for is a lack of drama in their businesses.
The leadership at Pasadena-headquartered engineering and contracting firm Tetra Tech Inc. saw that wish granted, at least for the firm's largest client — the federal government.
The government accounts for roughly 28% of the company's overall revenue. In past years, Tetra Tech executives have had to grapple with the effects of automatic budget cuts, government shutdowns and political brinkmanship tactics between the White House and Congress that have delayed budget deals until the last possible moment.
That has played havoc with the firm's contracts. But not this year.
Chief Executive Dan Batrack told analysts last month during the company's quarterly earnings call that he expects to see growth in government contract work this year — the first time he's been able to make such a projection in several years.
"We expect our U.S. federal work to be almost 30% of our business and grow at a 5% to 10% rate for the year," he said. "Just a month ago more than $1.4 trillion in fiscal 2020 spending bills were approved by the U.S. federal government. The final budgeting includes increases in Department of Defense, civilian agencies and international development spending, all core markets for us here at Tetra Tech."
"Without the delays and shutdowns and sequestrations that we've seen in prior years and the budget already in place, we're very optimistic that this will result in increased federal government revenues for us this year," he said.
Batrack attributed this year's smoother process to the presidential election. "We've generally seen a pickup in election years, and the reason is neither side of the aisle wants to be someone to provide fiscal constraints to the budget. … Budgets are up across the board. This is really nobody wanting to create a negative environment moving into an election cycle."
He said some budget increases are larger than expected, even for an election year, creating the potential for even more work for Tetra Tech. For instance, at the Environmental Protection Agency, he said, "We've seen … some of the largest budgets that EPA has seen in a decade."
Tetra Tech reported earnings for its first fiscal quarter ending Dec. 29 of $47.3 million, up from $42 million for the same quarter a year earlier. Gross revenue for the quarter was $798 million, up from $717 million a year earlier.
For reprint and licensing requests for this article, CLICK HERE.