Molson Coors to Quit Irwindale Brewery
Tuesday, January 7, 2020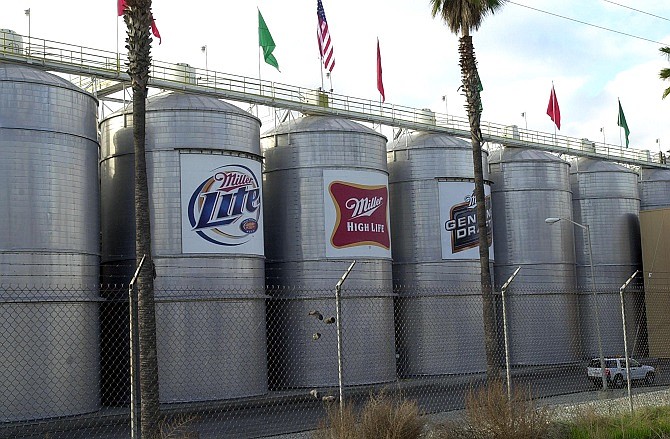 Molson Coors Beverage Co. said it will cease operations at its Irwindale brewery by September and has offered Los Angeles-based Pabst Brewing Co. the opportunity to buy the facility for $150 million.
Some 470 jobs are at stake at the 40-year-old brewery, which has produced 4.8 million barrels of Miller Lite, Coors Light, Miller High Life, MGD, Steel Reserve, Miller 64 and several brands for Pabst.
"This move will allow us to optimize our brewery footprint while streamlining our operations for greater efficiency across the network," Chief Integrated Supply Chain Officer Brian Erhardt said in a statement.
"While it was a very difficult decision, we have extra capacity in our system and Irwindale's production can be absorbed by other breweries in our network," Erhardt added.
Molson Coors, which has headquarters in Montreal and Denver and a market value of about $12 billion, will move production from Irwindale to Golden, Colo., and Fort Worth, Texas.
Pabst has 120 days to decide to purchase the Irwindale brewery, including plant equipment and machinery, and the underlying land and must close the deal by the year's end, according to documents Molson Coors filed with the U.S. Securities and Exchange Commission.
MillerCoors, a subsidiary of Molson Coors, and Pabst also executed mutual releases of claims related to ongoing litigation and dismissed the litigation with prejudice. The lawsuit centered on a brewing arrangement that was slated to expire in 2020.
Pabst was founded in 1844 in Milwaukee. C. Dean Metropoulos purchased the company in 2010 for $250 million and sold it in 2014 to beer entrepreneur Eugene Kashper and San Francisco-based private equity firm TSG Consumer Partners for a reported $700 million.
Overall U.S. beer volume sales are expected to reach $118 billion this year, up from $115.7 billion in 2019, according to Statista.
For reprint and licensing requests for this article, CLICK HERE.