Healthy Returns
Arrowhead, Fulgent drove a strong 2019 for L.A. stocks
Friday, January 10, 2020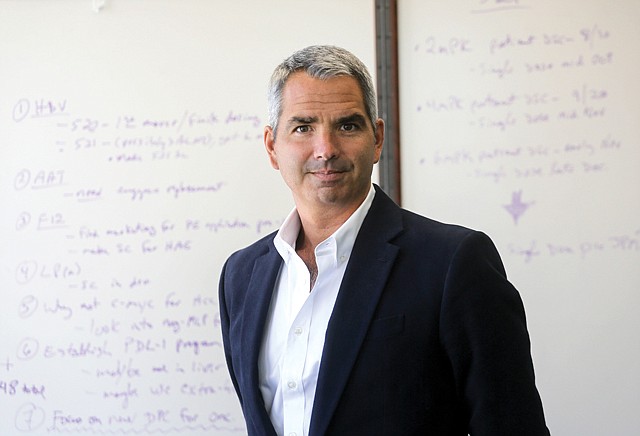 Last year was a good one for the stock market, and Los Angeles-area companies rode the wave.
The Business Journal's index of L.A.-based publicly traded companies performed roughly in line with the major indexes in 2019.
With a year-over-year increase of 27.4%, the LABJ Stock Index beat out the Dow Jones Industrial's gain of 22.3%, fell short of Nasdaq's substantial 35.2% rise, and finished close to the showings by the S&P 500 (28.9%) and the Russell 3000 (28.5%).

"What occurred was a great year of outperformance," said Sahak Manuelian, managing director of equity trading at Wedbush Securities Inc.
The analyst said the technology, financial services and health care industries drove the year's performance. While tech stocks were generally strong throughout the year, some sectors that lagged in spring and summer experienced late-year rallies.
"Health care was a blatant example of this," Manuelian said. "Coming out of the summer, health care wasn't very sexy."
Several factors drove the uptick in that sector, according to Manuelian, including a late-year spate of mergers and acquisitions, better-than-expected earnings, and positive test results for key products.
Pasadena-based Arrowhead Pharmaceuticals Inc. saw the biggest share price percentage gain among publicly traded companies in L.A. County, surging 411% to close at $63.43 on Dec. 31.
By comparison, the S&P Pharmaceuticals Select Industry Index rose 25% last year.
Arrowhead investors have been gushing over the company's revamped RNA "gene silencing" platform for drug development to treat a wide range of diseases, including renal cell carcinoma and cystic fibrosis, as well as a pair of lucrative partnerships with pharmaceutical giants Amgen Inc. and Janssen Pharmaceuticals, which is owned by Johnson & Johnson.
Just over three years ago, Arrowhead's original RNA drug ran into problems with toxic side effects, sending the company close to penny stock territory.
Temple City-based genetic testing company Fulgent Genetics Inc. was the second-biggest gainer of 2019, jumping 307% to close at $12.90 a share on Dec. 31.
The company benefited from a sharp drop in the price of genetic tests that allowed it to tap into new markets, including the home genetic testing space. Fulgent has also formed several partnerships with companies and foundations eager to use its tests.
Culver City immunotherapy company NantKwest, founded by billionaire Patrick Soon-Shiong, came in at No. 3, rising 227% to close at $3.79 a share on Dec. 31. The company has had promising test results for its immune cell approach to treat cancerous tumor cells, including a joint test with another Soon-Shiong company, Immunity Bio of Culver City.
Prev Next
For reprint and licensing requests for this article, CLICK HERE.