Making His Mark
Related California's Bill Witte continues to guide iconic projects
Friday, January 10, 2020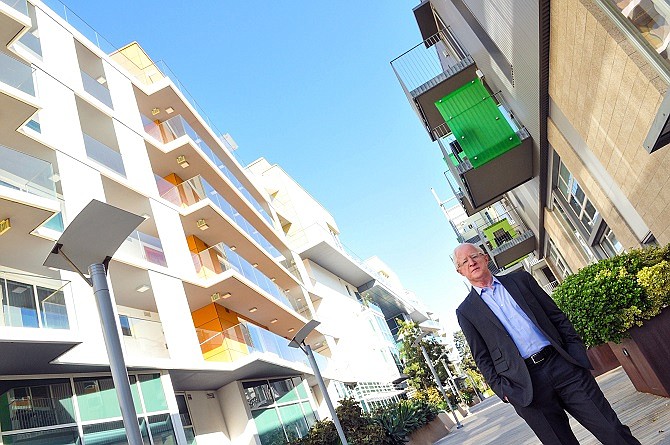 Bill Witte's Related California is one of the largest owners and developers of multifamily and affordable housing in Los Angeles. 
And there are no signs that Witte or his company, an affiliate of New York-based Related Cos., are slowing down.
Under Witte's guidance as chairman and chief executive, Related California, which recently celebrated its 30th year, has created such iconic projects as The Century in Century City and Ocean Avenue South in Santa Monica. The company is currently at work on its most ambitious effort to date: downtown's The Grand, a $1 billion, 9-acre multifamily, hotel and retail project.
Witte sat down with the Business Journal to weigh in on the state of L.A. real estate, the importance of affordable housing and his transition from public sector duties to private sector opportunities.

Did you always want to go into real estate?
Not so much real estate. I grew up in the New York area. I was always interested in cities. I went to the University of Pennsylvania in the middle of West Philadelphia. I was an urban studies major. I got a master's in city planning. I worked at City Hall in Philadelphia for a couple years in the mid '70s. … I moved to Washington, D.C. and worked for a housing organization for a while, and then the last year of the Carter administration I was the executive assistant to the housing commissioner at HUD (Department of Housing and Urban Development), which led to a contact with newly elected San Francisco Mayor Dianne Feinstein.
Is that what brought you to California?
I was hired to run housing for the city of San Francisco starting in 1981. (The role) expanded to housing and economic development. I worked for (Feinstein) until she left office in '88. For 18 months, I was a deputy mayor for her successor, Art Agnos, at which point I met the chairman of the Related Companies in New York, who wanted to start an office in California — they had never been in California before. We later went on to become the state's largest developer of mixed-income housing.
Why did you make the jump from government to private development?
I was in government until I was 38 years old. When I came up in the '70s, if you were interested in neighborhood revitalization, affordable housing, things like that, government was considered an interesting place to go to try and do that. After the Reagan administration came in, government began to be viewed as the enemy. I found myself thinking we were just a referee. I wanted more hands-on experience.
Prev Next
For reprint and licensing requests for this article, CLICK HERE.