WGA, Producers Reach Agreement
Deal is valued at $200 million
Monday, July 6, 2020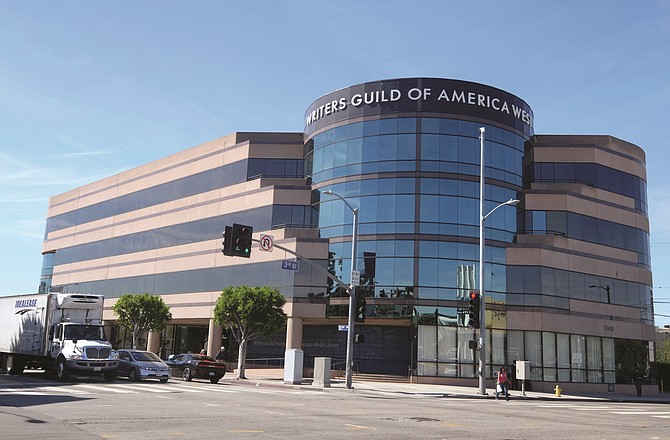 The Writers Guild of America has reached a tentative deal with the Alliance of Motion Picture and Television Producers, eliminating fears of a possible WGA strike that have unsettled the entertainment industry for months.
In a July 1 memo to Writers Guild members, the organization's Minimum Basic Agreement Committee said it had unanimously approved a tentative agreement with the AMPTP. The committee said the overall package is valued at more than $200 million over three years.
The new agreement puts sharp focus on writers getting their fair piece of the pie in the global video streaming industry. According to Bloomberg, streaming was valued at $43 billion in 2019 and is projected to reach $125 billion by 2025.
The agreement includes increased residual payments for subscription video streaming services, known as SVOD, as well as the lowering of streaming budget breaks and rollbacks.
"We were able to fight off significant writer-
centric rollbacks, which would have been very damaging if they had made it into the (agreement)," the memo said.
The new agreement also includes the elimination of writer training and new writer discounts that undercut screen and television minimums for newcomers, thought to disproportionately impact underrepresented groups; a new paid parental leave fund; as well as pension fund increases.

In addition, the new agreement includes additional protections for television writers in the area of options and exclusivity. Streaming series often have fewer episodes and a different work schedule than traditional network series, which can leave writers beholden to extended contracts with less earning power.
The agreement expands the number of writers covered by the span protections first negotiated in 2017.
The new agreement is retroactive to May 2. The previous contract ended May 1, but negotiations were delayed due to the coronavirus outbreak and the deadline was extended to June 30.
"Although the ongoing global pandemic and economic uncertainty limited our ability to exercise real collective power to achieve many other important and necessary contract goals, we remain committed to pursuing those goals in future negotiations," the union told membership in its letter.
The Writers Guild is the third entertainment industry union to reach a pact with producers this year. Writers Guild of America West has 20,000 members, and WGA East has about 5,000 members.
In June, the performers union Screen Actors Guild-American Federation of Television and Radio Artists, the largest entertainment industry union with a reported 160,000 members, announced a tentative agreement with a total package valued at $318 million over three years. It included improved streaming and syndication residuals, as well as new guidelines dealing with sexual harassment, nudity and sex scenes.
In April, the Directors Guild of America approved a three-year successor deal to the DGA master contract covering feature film and prime time television. The agreement includes increases in residuals for high-budget streaming content, pension, wages and TV creative rights.
For reprint and licensing requests for this article, CLICK HERE.