Executive Insights
Monday, July 20, 2020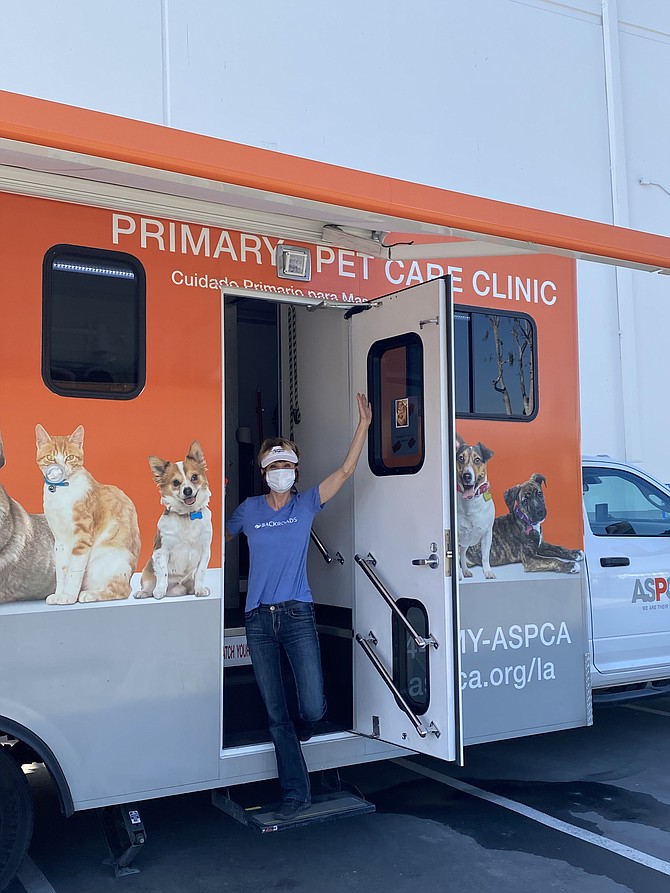 In the midst of headlines about layoffs and shutdowns, L.A. business leaders seem to be ramping up. Many are working remotely but embracing technology to stay connected with employees and clients via video meetings or the still-important personal phone call. A shared entrepreneurial spirit has them turning a crisis into a learning experience. These Type-A personalities are also rediscovering there's more to life than work and are more than willing to share their tips for using at-home time as opportunity for introspection and self-improvement in anticipation of the next chapter.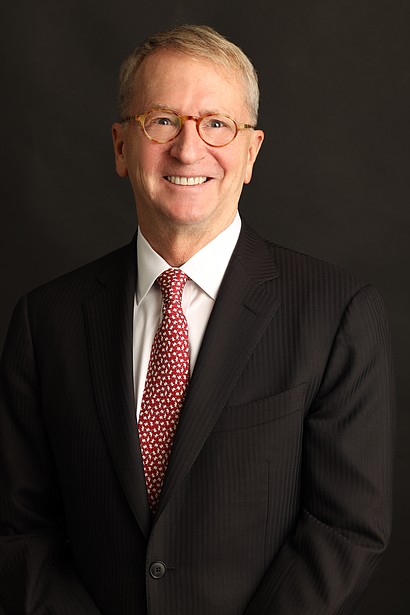 David Bohnett
Founder
Baroda Ventures
Beverly Hills
Philanthropist and tech entrepreneur Bohnett spent the first several months of the pandemic shutdown in Los Angeles, then hopped a charter flight from Van Nuys Airport to his home on Long Island, N.Y. He spends his time helping the tech startups he invests in, as well the major arts institutions he supports, weather the pandemic storm.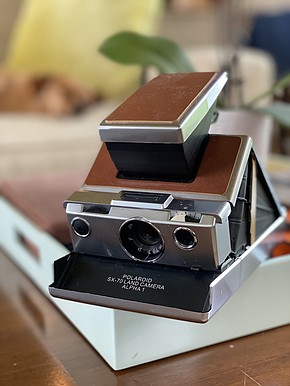 MULTIVARIABLE EQUATION: "I have the good fortune of being involved with … the Los Angeles Philharmonic, Hollywood Bowl, the Wallis (Annenberg Center for the Performing Arts), the Kennedy Center. For these organizations, there were really difficult, urgent decisions to be made because the ticketing revenue base had just disappeared. … Both on the tech side and on the philanthropic side, I have had to increase what my 2021 and 2020 allocation would have been. … The urgent need is now. We'll sort of figure out how to fulfill the need in the future."
LOW TECH: Bohnett is documenting life during the pandemic old-school style with a 35mm film camera as well as with his trusty Polaroid. "That is particularly important now, not only to create those memories for myself (but to) give these to someone so that I've shared with them. I just put a bunch in the mail yesterday."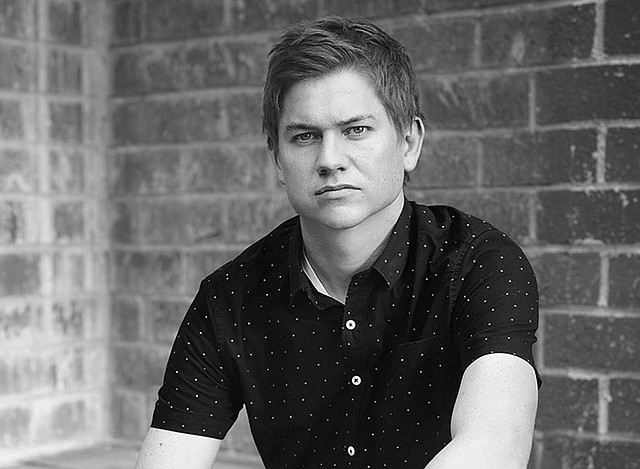 Robert Owens
Managing Director
Moving Picture Co. Los Angeles
Culver City
For many executives, pivoting to remote-only work required adjusting to Zoom or sharing desk space with the family cat. For Owens, managing director of global special effects studio MPC's Culver City hub, it meant figuring out how to manage teams collaborating on VFX work in advertising for major brands as well as entertainment clients.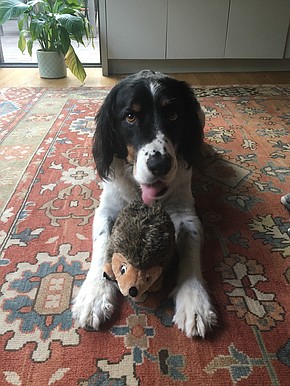 VFX (VISUAL EFFECTS): "We knew quite quickly we would need to focus on, at least temporarily, full (computer-generated) and digital work to ensure a continuous stream of work. Fortunately, many of our clients also recognized that full CG workflows could enable them to continue to produce content, so that work has helped us as production lockdowns begin slowly easing back. It will be interesting to see if, post Covid-19, clients continue to desire the cost-saving and positive environmental gains of work produced using VFX without global travel."
PFX (PERSONAL EFFECTS): I've had quite a bit more time with my family, which has been a huge positive. I have a 12-year-old dog named Sailor that's been part of the family since he was a pup. He has some health complications, so getting this much-needed time with him around the house has been a blessing."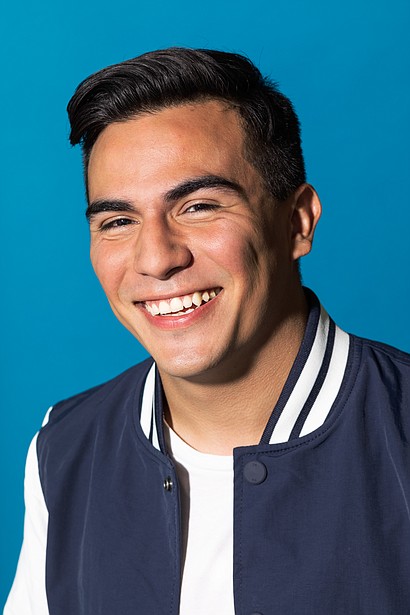 Jacob Pace
Chief Executive
Flighthouse
Hollywood
Pace, 21, is determined to get his driver's license by 22 and in the meantime relies on an electric bike — a gift from his dad. He called Flighthouse, which creates short-form mobile content, the largest media brand on TikTok with 26 million followers. Flighthouse also has a marketing division, is developing a record label and has formed an exclusive partnership with the popular podcast "Teenager Therapy."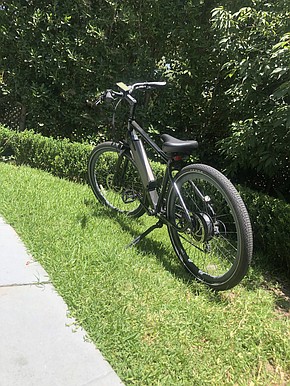 CONTENT CREATION: "For the first couple of months (of Covid-19), we had a stockpile of content. Then a point came when we were about to run dry. We established really responsible social distance shoots."
TIKTOK TRIALS: "No one's invincible. (When the pandemic hit, we thought) wow, digital is really the future, and nothing can take us down. (But) the elephant in the room is the security and privacy issues at TikTok right now. I'm super optimistic, but it's a reminder as a business to diversify and stay on your toes."
DISTANCE BY CHOICE: "Covid-19 really allowed me to realize what kind of social experiences I enjoy and which ones I don't enjoy. It's a part of the game, right — going and showing face and stuff — (but I'm getting) very, very selective in a very cool way. I don't have to say yes to everything."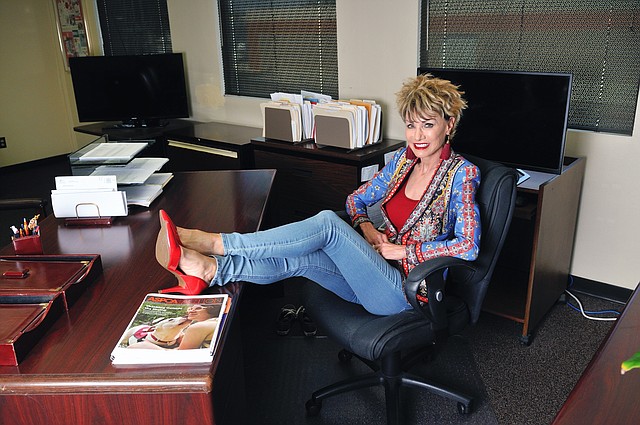 Kathy Taggares
Chief Executive
K.T.'s Kitchens Inc.
Carson
As a food supplier, Taggares' KT Kitchens frozen pizza manufacturing company is an essential business. She has had no downtime since the pandemic broke, working onsite at the Carson factory. The situation became more challenging when the company's longtime production manager became severely ill with the novel coronavirus. He recovered but decided to take his retirement. "I was totally inundated," Taggares said. "My hours have been longer than ever."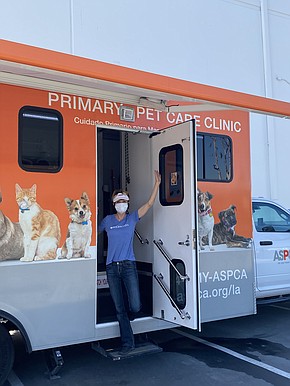 SCHOOL DAZE: KT Kitchens supplies pizzas to schools nationwide, an effort that remains in limbo due to uncertain reopening plans. "Our retail and supermarket business has been very, very strong, but (sales to schools) basically came to a complete halt. The bigger school districts have not yet decided to go full steam." (LAUSD recently announced it will begin fall classes online.)
FEEDING PETS: Taggares is proud that the company has managed to avoid layoffs for full-time employees, but some part-timers had to be furloughed. Taggares, a longtime animal welfare activist, partnered with the ASPCA to use a now-empty parking lot to provide free dog food and kitty litter to drive-through visitors. She has also set up two free mobile pet clinics. More than 4,000 cars have picked up pet supplies, and more than 200 have accessed the free vet services. "The silver lining is, it's great for the animals," she said.
For reprint and licensing requests for this article, CLICK HERE.