Keeping Our Community of Business™ Together
LA Business Journal extends free digital access
Tuesday, March 24, 2020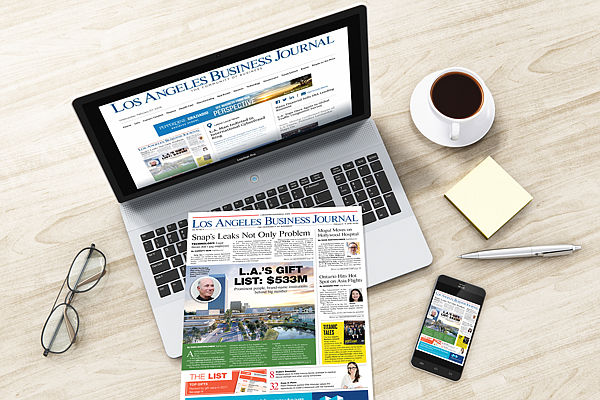 As most of our business community transitions to working from home, we have a responsibility to keep all of us together. Through stories, news and updates, we are committed to providing our loyal readers with access to quality content — any time, any place.
For a limited time, we're taking down the digital paywall on our website and are also providing free access to the digital version of the Los Angeles Business Journal's weekly print edition.
Whether you are in the office, at home or on the go, we've got you covered. You will have unlimited digital access to our weekly publication on our PressReader, available in 19 languages and audio format, along with all digital archives. You can download and read this week's print edition now.
Additionally, if it's more convenient for you to receive your print edition at home, please visit our customer service page and follow the three easy steps to update your mailing address.
Through everything, it's important that we remain united and that you know we are here with you and are committed to continuing to serve you, our Community of Business™.
Best regards,
Josh Schimmels
Publisher & CEO
For reprint and licensing requests for this article, CLICK HERE.