Local Biomed Companies Using New Tech to Combat Covid-19
Wednesday, March 25, 2020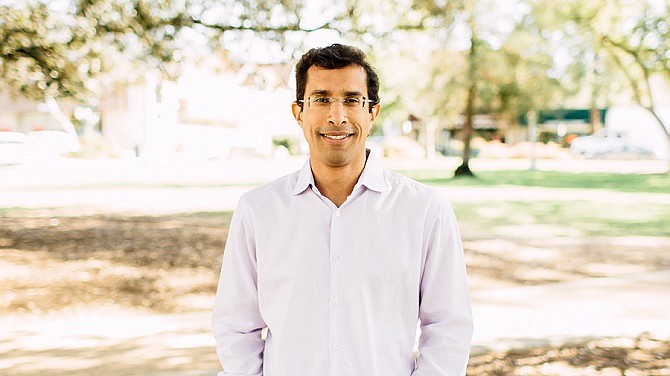 Two San Gabriel Valley biomed companies have announced developments in their technologies that can be used in the fight against Covid-19, the disease caused by the coronavirus.
OmniPathology Solutions Medical Corp., a Pasadena-based physician-owned pathology laboratory, announced March 24 it is seeking emergency FDA approval for a Covid-19 test it has developed that can analyze specimens within two hours.
The company says it will be able to process up to 550 tests per day. The test could be available to the public in two to four weeks.
Monrovia-based biopharmaceutical company Xencor Inc. announced March 25 that it has licensed its technology to extend the half-life of new antibodies to San Francisco-based Vir Biotechnology Inc., which is developing antibodies that could be used to treat patients with Covid-19. Financial terms of the deal were not disclosed.
The OmniPathology Covid-19 test uses a technology that rapidly makes copies of DNA segments to make it easier to analyze small DNA samples. This approach reduces the lab analysis time to as little as two hours, allowing more tests to be processed per day. Just a few years ago, a single DNA sample analysis typically took several days.
"This test will be available to our local community in Pasadena and Los Angeles with results available on the same day and up to 24 hours," OmniPathology founder and Chief Executive Mohammad Kamal said in a statement.
OmniPathology's announcement said the lab will be submitting its test for emergency U.S. Food & Drug Administration approval within the next two weeks. Once approved, the test will initially enable analysis of up to 110 swab samples per day, ramping up within a few weeks to 550 swab samples per day.
Xencor's technology for extending the half-life of antibodies comes out of its work seeking antibody treatments for cancer and autoimmune diseases. Extending this half-life allows an engineered antibody to circulate through more of the patient's body, which in turn can allow for lower or less-frequent dosages.
Vir Biotechnology plans to use Xencor's technology as it develops antibodies to boost the body's immune response to viral pathogens, including hepatitis B, influenza A, HIV, tuberculosis and now, the coronavirus tied to Covid-19.
"The Covid-19 crisis requires urgent and coordinated action by the biotechnology industry to develop new drugs and vaccines," Xencor's Chief Executive Bassil Dahiyat said in the company's announcement. "Xtend Fc technology has demonstrated, in multiple antibodies and through numerous human clinical trials, the ability to extend antibody drug half-life and reduce dosing frequency in patients, an important feature in anti-viral therapy for pandemic use."
Xencor's announcement came shortly after market close on March 25; the company's share price was unchanged at $28.87 in early after-hours trading.
Healthcare/biomed, energy, engineering/construction and infrastructure reporter Howard Fine can be reached at hfine@labusinessjournal.com. Follow him on Twitter @howardafine.
For reprint and licensing requests for this article, CLICK HERE.