Change of Pace
After a fast start in 2020, VC activity has slowed dramatically
Monday, May 18, 2020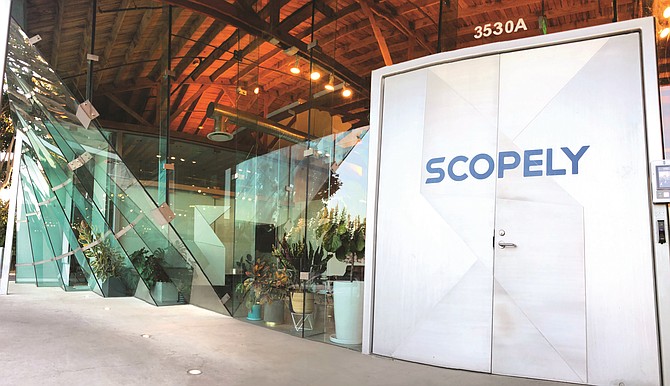 Los Angeles venture capital dealmaking got off to a strong start this year. According to data provided to the Business Journal by PitchBook Data Inc., huge raises by local companies helped drive L.A. County's first-quarter deal value up nearly 50% year over year.
The good fortune didn't last for some local dealmakers, however, as the Covid-19 downturn dealt blows to VC-backed companies and investors alike.
As recently as March, companies like Hollywood-based short-form video streaming startup Quibi and Culver City-based mobile games publisher Scopely Inc. were closing major rounds in the local market.
Quibi added $750 million to its war chest in a bid to challenge the likes of Netflix and Disney Plus for a slice of the streaming market. The March raise brought Quibi's total funding to $1.75 billion.
Created by DreamWorks Animation founder Jeffrey Katzenberg, the streaming company is betting that its unusual combination of mobile short-form content and high-budget productions will draw subscribers away from more established players.
Quibi's April 6 launch met with mixed results, with estimates of first-day downloads ranging from 300,000 to 700,000, depending on the source.
Scopley closed a $400 million Series D raise in March, bringing its total funding to $650 million and its valuation to $1.9 billion.
The mobile game publisher wasted no time putting the capital to work. In April, it acquired Culver City-based game developer PierPlay for an undisclosed amount. The 25-person PierPlay team followed two other acquisitions Scopley made earlier this year when it bought Century City-based studio FoxNext and San Jose-based Cold Iron Studios.
With people shut in their homes under Covid-19 lockdowns, digital entertainment businesses like Quibi and Scopley could see a pandemic boost in their user bases.
Not all of L.A.'s early year venture capital dealmakers have been so lucky.
Santa Monica-based electric scooter operator Bird Rides Inc. added $75 million to its $350 million Series D round in January. The company simultaneously announced it had added roughly 300 staff to its European operations through the acquisition of German electric scooter business Circ.
Just over two months later, Bird announced it was laying off 30% of its total workforce in a bid to stockpile enough capital to survive the Covid-driven market downturn.
L.A.'s largest venture capital fundraiser in the first quarter, real estate technology investor Fifth Wall Ventures Management, has also been impacted by the pandemic.
The Marina del Rey-based firm closed a $100 million fund at the end of February, focused on helping online retailers enter the brick-and-mortar market. Just weeks later, with retail businesses across the country shuttered, the viability of that fund's investment thesis was turned on its head.
The pandemic's dire implications for physical retail prompted Fifth Wall co-founder Brendan Wallace to call for a $30 billion federal rescue package for the sector.
"What's at stake is an estimated $6.2 trillion sector; 29% of U.S. GDP and one in four U.S. jobs — preserving the majority of any of these statistics is worth at least $30 billion," Wallace wrote in a late April blog post.
Midway through the second quarter, Los Angeles has seen less than one-fourth of the venture capital deals that it saw in the first quarter. As of May 12, total deal value was down more than 90%.
Setting aside the single fund closed in early May — which had been raising capital since 2018 — fund closures by local VC firms in the second quarter are effectively zero as of May 12, according to Pitchbook.
For reprint and licensing requests for this article, CLICK HERE.