Fulgent Quickly Shifts to Testing for Covid-19
Company makes two kits available and works on a third
Monday, May 18, 2020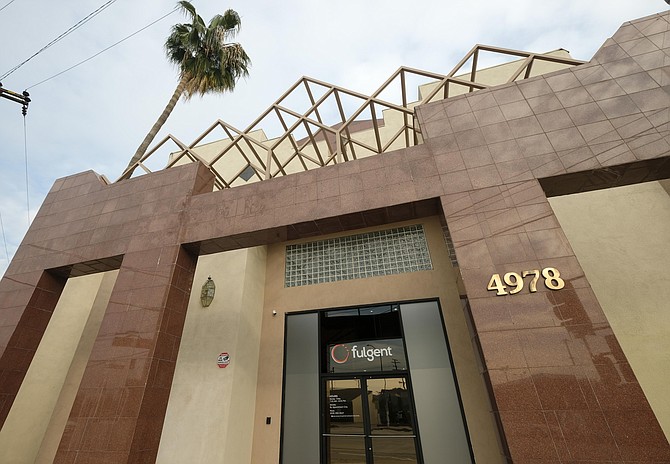 The Covid-19 pandemic has proven a double-edged sword for Temple City-based genetic testing company Fulgent Genetics Inc.
On the negative side, the spread of the virus halted much of Fulgent's regular genetic testing as stay-at-home orders prevented many customers from coming into labs or clinics for tests.
Fulgent saw testing volume decline roughly 30% in March, the company's chief financial officer, Paul Kim, said on a May 4 earnings call with analysts.
But on the positive side, Fulgent quickly pivoted to coronavirus testing. Chief Executive Ming Hsieh said on the earnings call that the company has developed and distributed two Covid-19 testing products and is developing an at-home test kit.
"Our goal has been to develop quick quality tests that are readily available and accessible to both health care providers and individuals to help alleviate the shortage we have seen in testing capacities in the overall market," Hsieh said.
One of the tests hit the market in April. It uses the most common method for detecting the coronavirus that causes Covid-19. This process, called reverse transcription polymerase chain reaction, analyzes RNA samples collected from nose and throat swabs to determine if the virus is present.
Hsieh said Fulgent's test analyses offer a "rapid turnaround time," though he didn't specify the exact amount of time.
The other Covid-19 test, launched in late March, uses a newer analytic technique that Hsieh called next-generation sequencing.
He said the test analysis takes longer than the more common method but can yield more useful data for researchers in their quest to develop treatments and vaccines against the virus.
Fulgent Chief Commercial Officer Brandon Perthuis added that this test has brought in several new clients for the company in the roughly six weeks it has been offered.
As for the at-home Covid-19 test, Hsieh said it uses the same platform the company used to launch its home genetic testing product last summer. The company in April submitted an application to the Food and Drug Administration for "emergency use authorization" to convert this platform to Covid-19 testing.
"It will be available to individuals who screen as eligible through an online portal," Perthuis said. "Individuals would receive results back within a matter of days. We believe our at-home test can play a major role in fighting this virus (since) conducting the test collection at home conserves valuable time and PPE resources that clinicians would otherwise require to perform these tests on patients at the clinics."
Given the uncertainty about the speed of the FDA's response, Perthuis said he could not predict when the at-home test would hit the market.
Hsieh said the company has spent roughly $1 million over the past 90 days developing these new Covid-19 tests and expanding lab capacity to double test processing speed to about 10,000 tests per day.
The extra spending, combined with lower test volumes for its core non-Covid business, resulted in a net loss of nearly $2 million for Fulgent's first quarter, despite revenue increasing to $7.7 million from $5.4 million for the same period in 2019.
Summing up Fulgent's situation, CFO Kim said, "While the start to our year was unlike anything we could have planned, the opportunity for us is promising as we look to provide testing solutions for Covid-19."
For reprint and licensing requests for this article, CLICK HERE.