CorpHousing Set to Enter LA Market
Company planning to acquire $1 billion in new inventory
Monday, May 25, 2020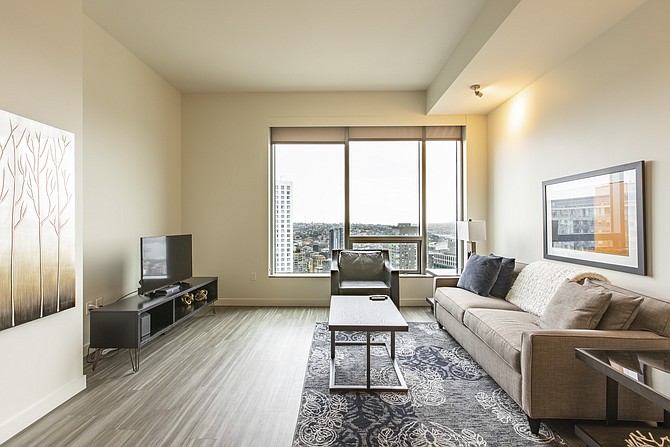 CorpHousing Group, a New York-based company with more than $500 million in inventory across the country, is expanding into Los Angeles.
The company will launch in the L.A. market on June 1. It plans to add $1 billion worth of new inventory over the next 12 to 18 months, primarily in L.A.
Founded in 2017, CorpHousing Group has apartments under management or a master lease, which it then leases for shorter terms to clients, such as business travelers.
The company is currently in eight cities and focuses on urban areas near convention centers, sports arenas and major corporate offices.
"Our primary business is international and domestic business travel, for both short-term and extended stays," said Brian Ferdinand, CorpHousing's managing partner.
In L.A., Ferdinand said, the company will have a 30-day minimum for stays.
CorpHousing advertises its properties on travel sites, both directly and by working with companies.
For its June L.A. launch, the company will be operating out of six buildings with just under 100 units.
CorpHousing controls an entire building and parts of others in the county.
Four of the six properties are near Staples Center in downtown. The other two are on Sunset Boulevard in West Hollywood.
Plans to enter L.A. were in the works long before the Covid-19 pandemic began, Ferdinand said.
"Our plans were more aggressive up until Covid," Ferdinand said.
Now, the company is waiting to see how the launch goes and "what type of traction we get."
"L.A. is one of the better positioned cities for a comeback, and that's very attractive for us," Ferdinand said.
Due to the area's climate, he expects Los Angeles to be a destination in the summer and fall, assuming people are allowed to travel.

All of the company's units are furnished, including "anything that you would have in your own home," according to Ferdinand.
Due to the virus, all units also have masks, gloves, sanitizer and medical-grade cleaning supplies.
Ferdinand thinks that when people do begin traveling again, CorpHousing Group's product may be even more desirable.
"When travel starts to move again, people are going to opt for longer stays, as well as their own private residence, over being in a hotel that is far more transient," he said.
For reprint and licensing requests for this article, CLICK HERE.