Low-Income Site Sells for $34 Million
Watts multifamily complex has 102 units in 30 buildings
Monday, May 25, 2020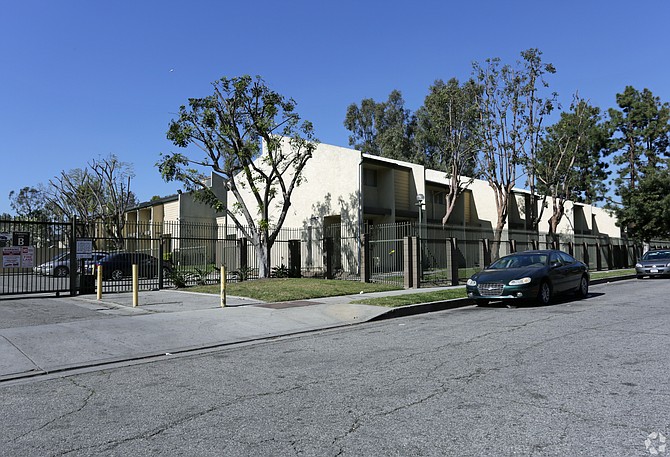 Washington Court, a low-income property in Watts with 102 apartments, has sold for $33.5 million.
The National Foundation for Affordable Housing Solutions Inc. purchased the property from Highridge Costa Housing Partners, records show.
Washington Court is a low-income housing tax credit property located at 1717 E. 103rd St.

The low-income housing tax credit offers tax incentives to property owners, instead of tenants, for affordable housing.
Washington Court was fully leased at the time of the sale.
The property, which was built in 1977, consists of 30 two-story buildings. It has a mixture of two-, three- and four-bedroom units.
The complex has laundry facilities and a playground.
The National Foundation for Affordable Housing Solutions, which was founded in 1990, has a portfolio of more than 11,000 units, worth more than $4.5 billion, according to its website.
The foundation operates in 21 states and has more than 500 units in California.
The group did not respond to requests for comment on the purchase.
Affordable housing is in high demand in Los Angeles at a time when rents are rising around the county. In the fourth quarter of 2019, rents in South L.A. averaged $1,689.42 per unit, up nearly 7% over the previous year, according to data from CBRE Group Inc.
Despite the stay-at-home order issued in California in mid-March and Covid-19 causing economic uncertainty, there have been a handful of multifamily sales.
Christina Development purchased a portfolio of four multifamily properties with a total of 60 units in Beverly Grove for $22.4 million. The properties were at 153 S. Hayworth Ave., 123 S. Hayworth Ave., 135 N. Hayworth Ave. and 101 N. Hayworth Ave.
And a trust purchased nine multifamily buildings totaling 124 units in the San Fernando Valley from another trust for $20.2 million.
For reprint and licensing requests for this article, CLICK HERE.