United Dwelling Raises More Funds
Company to expand housing operation
Monday, May 25, 2020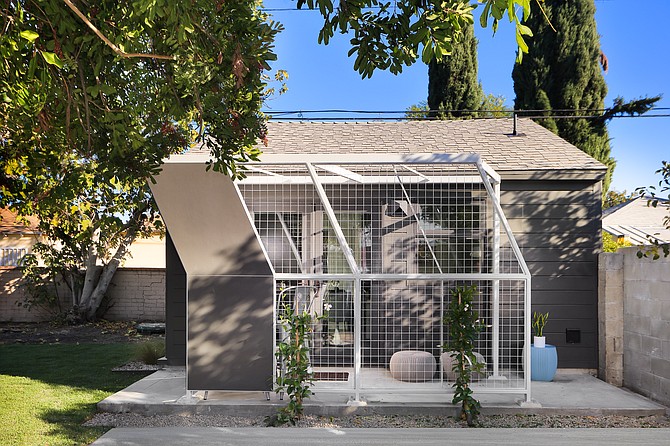 Culver City-based United Dwelling Inc. has raised $10 million in a Series B round led by Alpha Edison.
Lightspeed Venture Partners was also an investor, according to the company's May 19 announcement.
United Dwelling creates detached studio homes, or accessory dwelling units, that are being touted as one way to combat California's housing shortage.
"Affordable housing is one of the most daunting challenges facing California and other parts of the county that is both entirely man-made and completely solvable," Steven Dietz, founder and chief executive of United Dwelling, said in a statement.
United Dwelling said funding from the Series B raise will be used to install more than 150 accessory dwelling units in Southern California in 2020, barring complications from Covid-19. The company plans to install an additional 1,500 units in 2021.
"United Dwelling was founded to address the affordable housing shortage by mixing the two necessary ingredients: accessible land and cost-efficient home installation," Dietz said. "Our partnership with Alpha Edison and Lightspeed will allow us to support more homeowners who want to earn extra income while also helping renters afford housing in neighborhoods where they work."
Accessory dwelling units have been in the news statewide.
In 2016, California passed laws that made it easier to build accessory dwelling units in the backyards of single-family homes.
As of Jan. 1, new laws went into effect that allowed accessory dwelling units and junior accessory dwelling units to be built at the same time as a single-family home.
Accessory dwelling units, also known as granny flats and in-law units, can be built on existing land and do not require new infrastructure or parking.
The units are generally built with wood frames, which makes them cheaper to build than projects using steel.
In addition to providing additional housing, they can also be a revenue stream for homeowners.
United Dwelling works with homeowners to build the accessory dwelling units in backyards or a garage. The units, which include appliances, cost $87,900 to build. The homeowner can finance it directly, work with a lender or have United Dwelling pay for the unit and share rent profits. United Dwelling then helps find prospective tenants, which the homeowner can pick from.
United Dwelling said some of the new funding will also be used to grow the company's team, as it expands into property management services.
The money will also be used for construction and to reduce housing unit costs, as well as allow for greater research into innovative projects.
For reprint and licensing requests for this article, CLICK HERE.