Rocket Lab Reaches Milestone With Booster Recovery
Monday, November 30, 2020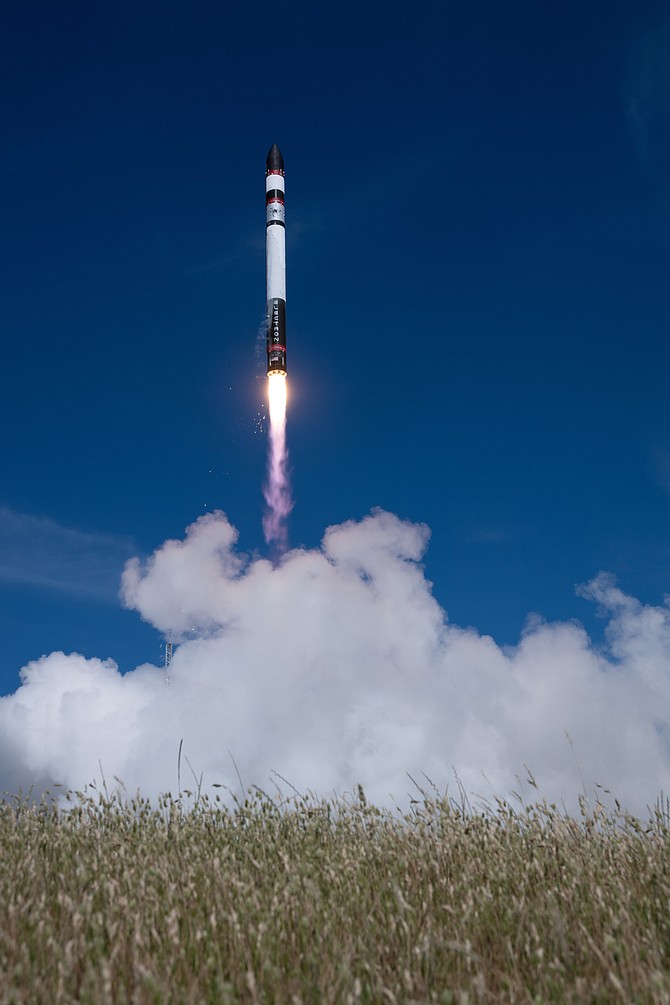 Long Beach-based aerospace upstart Rocket Lab USA Inc. successfully recovered its first-stage rocket booster following a recent launch.
The Nov. 19 mission, the 16th for Rocket Labs, marked the first time the company has attempted to recover the first stage from one of its Electron spacecraft.
The stage separated from the vehicle a little more than two minutes after takeoff from a launch site on New Zealand's Mahia Peninsula, then returned to Earth and landed in the Pacific Ocean.
"What the team achieved today in recovering Electron's first stage is no mean feat," Chief Executive Peter Beck said in a statement. "It took a monumental effort from many teams across Rocket Lab, and it's exciting to see that work pay off in a major step toward making Electron a reusable rocket."
In a call with reporters prior to the launch, Beck said the rocket's first stage represents close to 80% of the launch vehicle's cost. Eventually, he said, the company aims to recover its first-stage rockets "in such condition that we can put it back on the pad, gas it back up, charge the batteries and go again."
Rocket Lab is following a trail blazed by Hawthorne-based Space Exploration Technologies Corp., which has credited a smooth and effective recovery system for its signature Falcon 9 rockets for reduced launch costs in recent years. That efficiency has also allowed SpaceX to draw business away from more established aerospace companies.
Beck said the potential cost savings from an effective recovery system for Electron launch vehicles could translate into lower prices for Rocket Lab customers.
"If we can truly take recovery to the point we want to take it, I think we'll see a pretty dramatic change in pricing," he said.
In photos tweeted by Beck, the rocket's first stage appeared to have remained intact during its fiery descent through Earth's atmosphere. A parachute system slowed its fall.
Eventually, the company plans to recover stages before they hit the water, using a helicopter to catch the descending rocket boosters in mid-flight.
Beck said the company planned to fine-tune its recovery system further before attempting this complicated maneuver.
"When we've reached the point where we have something that's in the condition where we care that it doesn't get wet, that's when we'll bring the helicopter in," he said.
The Nov. 16 launch from New Zealand carried satellites on behalf of TriSept Corp., Swarm Technologies Inc., Unseenlabs SAS and the University of Auckland.
A garden gnome made by New Zealand's Weta Workshop was affixed to the launch vehicle's kick stage as a weight simulator to test the viability of 3D-printing techniques in producing spacecraft components.
Rocket Lab has now launched 95 satellites into orbit since its first commercial launch in 2018. The company recovered quickly from a failed launch in July and has successfully completed three missions since then.
For reprint and licensing requests for this article, CLICK HERE.