Making a Good Impression When Showing a Home
Custom Content by the Los Angeles Business Journal
Thursday, August 19, 2021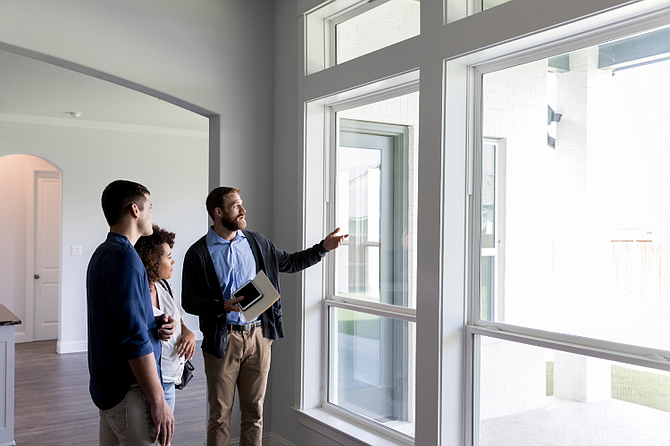 With buyers, first impressions count. A small investment in time and money will give your home an edge over other listings in the area when the time comes to show it to a prospective buyer.

PREPARE YOUR HOME FOR SHOW
General Maintenance
Here's a quick checklist of things you can do to give your home that extra oomph.
• Oil squeaky doors
• Tighten doorknobs
• Replace burned-out lights
• Clean and repair windows
• Touch up chipped paint
• Repair cracked plaster
• Repair leaking taps and toilets
• Shampoo carpets
• Clean washer, dryer, and tubs
• Clean furnace
• Clean fridge and stove
• Clean and freshen bathrooms

The Buying Atmosphere
Create the right ambiance that will help prospective buyers fall in love with your property.
• Turn on all lights
• Light fireplace
• Open drapes in the day time
• Play quiet background music
• Keep pets outdoors

Curb Appeal
First impressions start with the outside of your home.  Don't limit your touchups to the interior!
• Cut lawns
• Trim shrubs
• Weed and edge gardens
• Pick up any litter
• Clear walk and driveway of leaves
• Repair gutters and eaves
• Touch up exterior paint
• Clean and tidy entrance
• Ensure doorbell functions
• Polish door hardware

The Spacious Look
Your house can appear lager simply by maximizing available space.
• Clear stairs and halls
• Store excess furniture
• Clear counters and stove
• Make closets neat and tidy

SHOW YOUR HOME WELL 
When your house is being shown, keep room draperies and shades open to let in light, and make rooms appear larger. Tag items not included in sale (i.e., water conditioner). Have your home well-lighted during showing. At night, turn on porch light and outdoor lighting in back if you have it. Neatness makes a room look bigger. Avoid clutter. Avoid having dirty dishes in the sink or on counters.
Keep any toys in the children's rooms. Bikes, wagons, and skateboards should not be out front, but made as inconspicuous as possible. Keep stereo or TV turned way down. Take your family away if your broker is holding an open house. Don't mention furniture of furnishings you wish to dispose of unless asked. Such discussion can kill the sale. Keep pets outdoors when your house is being shown. Answer questions candidly when asked, but avoid questioning potential buyers. Be friendly and encourage people, to make themselves "at home." Remove and replace items not included in the sale of your house (i.e., Chandelier).
Following these simple tips may provide the extra push you need to seal the deal.

Bret Sparks is a freelance writer based in North Hollywood.
Return to Index.
For reprint and licensing requests for this article, CLICK HERE.