Emanate Health CEO Robert Curry to Retire in 2022
Thursday, December 2, 2021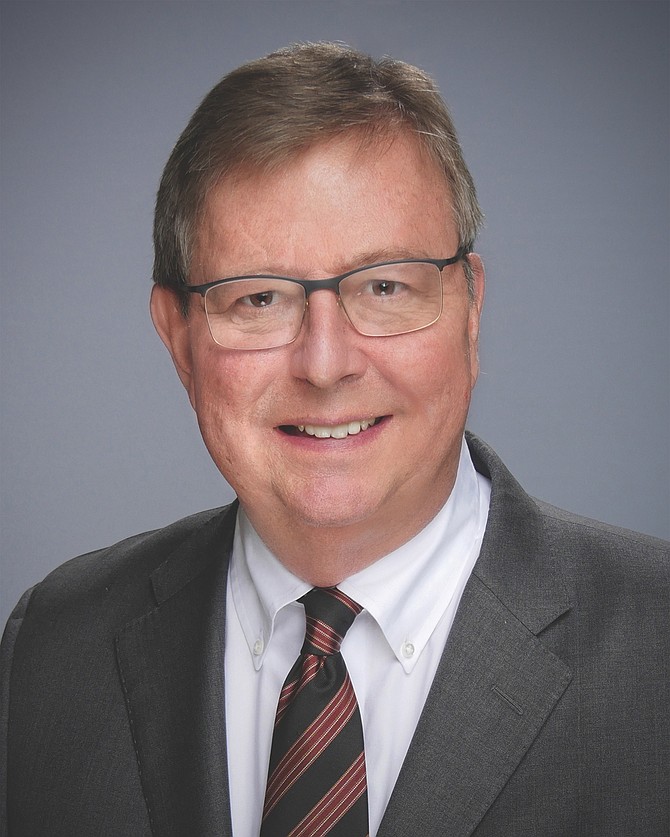 Longtime Emanate Health Chief Executive Robert Curry will retire in April, the West Covina-based hospital system announced Nov. 30.
Roger Sharma, Emanate Health's president and chief financial officer, will serve as interim chief executive of the San Gabriel Valley's largest health care system until a successor is announced and takes the helm.
Emanate Health operates three hospitals that serve a population of roughly 1 million people in the eastern San Gabriel Valley: its flagship 325-bed Queen of the Valley Hospital in West Covina, the 193-bed Inter-Community Hospital in Covina and the 105-bed Foothill Presbyterian Hospital in Glendora. It also operates a hospice center, a sports medicine facility, a medical group and a home-care network.
The system reported net patient revenue of about $560 million last year.
When Curry took over the chief executive post in 2008, the health system — then known as Citrus Valley Health Partners — was struggling financially after a series of mergers and acquisitions over the previous two decades. He spent the first several years of his tenure restoring the system to fiscal health.
Curry then oversaw the establishment of several specialty practices at the hospitals, including a heart center at Inter-Community Hospital, a comprehensive stroke center at Queen of the Valley Hospital and a center for robotic surgery at Queen of the Valley and Foothill Presbyterian hospitals.
In more recent years, Curry has been the driving force behind an ambitious $125 million physical expansion and modernization program that has won local government approvals over the past two years. The effort officially launched this summer with the groundbreaking for a 60,000-square-foot, two-story cancer center at Queen of the Valley Hospital. Another similar-sized building is slated to break ground next door early next year; it will house a new 60-bed emergency department and a 24-bed intensive care unit.
Also on tap is an expansion of Inter-Community Hospital, including a catheterization laboratory and a remodeling of the front lobby.
Curry also guided the health system's rebranding in 2019 from Citrus Valley Health Partners to Emanate Health.
"Rob has guided Emanate Health during a critical time in our history by reaffirming a commitment to our mission and values to drive every decision that was made to help people keep well in body, mind and spirit," Emanate Health Board Chairman Gary Mathewson said in the retirement announcement. "Under the Emanate Health banner, Rob is expanding the health system's footprint, adding new doctors and incorporating new technologies to boost patient care and provide new services."
For reprint and licensing requests for this article, CLICK HERE.