SADA Supports Clients Through the Cloud
Monday, December 13, 2021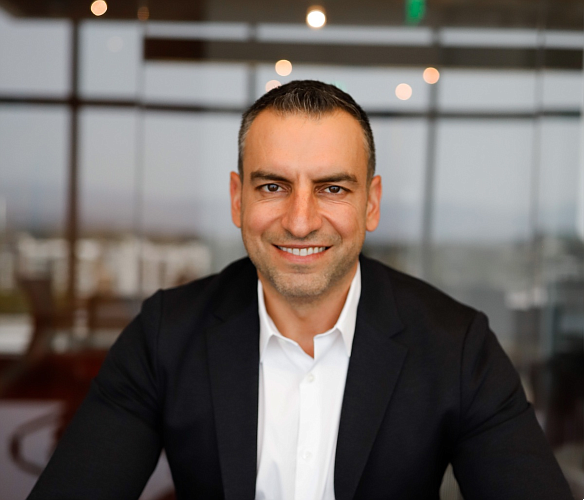 Tony Safoian became the chief executive of SADA Systems Inc. while working out of his childhood bedroom in North Hollywood in 2003.
 
Since then, SADA, which was formed by a merger between his parents' companies, has attracted more than 4,000 high-profile clients and millions in revenue for its IT services, landing on the L.A. Business Journal's Fastest Growing Private Companies list for more than a decade.
 
Founded by Safoian's father, Hovig Safoian, in 2000, North Hollywood-based SADA provides and manages cloud services, partnering with Google's suite of cloud computing services to do so. SADA specializes in technology consulting, IT services and application development for businesses.
 
Though Safoian took over the family business, things have changed a lot since the early days of SADA.
The company originally focused on solving issues as they came up, and Safoian said he shifted the business to a recurring revenue model in which clients paid a monthly fee for consistent updates and "preventative support."

He also shifted the business from offering on-premise IT support to cloud services during his tenure as working with on-premise infrastructure limited the amount it could grow.
The company also used to offer Microsoft Corp. services but sold its Microsoft Business Unit to Indianapolis-based IT company Core BTS Inc. in 2019 to focus solely on its partnership with Google.
 
All of these changes, Safoian said, are part of his goal to create lifelong clients.
"I think the concept of aligning your business model to the benefit of your customers and creating customers for life has continued to be a core charter of ours," he said. "We've been lucky but also have executed it quite well."

The company works with several major customers, including Domino's Pizza Inc., Discovery Inc. and the city of Los Angeles. Though the company doesn't serve any particular industry, Safoian said "digital native" companies make up SADA's biggest subset of customers.
 
"(Our customers) include some of the most progressive, digital, young companies, but also includes an amazing collection of Fortune 500 customers," said Safoian.
As the pandemic separated companies from their servers, cloud services have boomed in popularity.
 
According to research and advisory company Gartner Inc., worldwide user spending on public cloud services is forecast to grow to $305 billion in 2021, up 18.4% from $258 billion in 2020.
 
SADA has benefited from this trend. The company reached more than $1 billion in revenue this year, jumping 53 ranks on the Fastest Growing Private Companies list to No. 6 from No. 59.
 
"We benefited from being prepared to serve an ever-growing list of customers who felt the need to urgently transform in the midst of the last 18 to 20 months," said Safoian. "The pandemic challenged every organization to change how they serve customers, how they conduct commerce and how they provide services to people digitally."
As SADA's customer roster and revenue boomed, the company's staff has grown rapidly along with it, said Safoian.
 
Two and a half years ago, the company had around 160 staff members, he said. Now, it's approaching 520 with staff in 39 states and four countries. SADA was able to hire 250 new employees amid the pandemic.
 
Safoian doesn't plan to stop growing SADA's workforce. He aims to have a staff of between 550 and 600 by the end of the year and to hire an additional 200 to 300 people in 2022.
 
"The most important thing is talent acquisition, retention and employee happiness," he said. "It has to come before customer happiness, because if your employees are not engaged and excited, you can't possibly consistently deliver an exceptional experience to our customers or your partners." 
For reprint and licensing requests for this article, CLICK HERE.