Vegamour Expands Sustainable Hair Care Product Line
Monday, December 13, 2021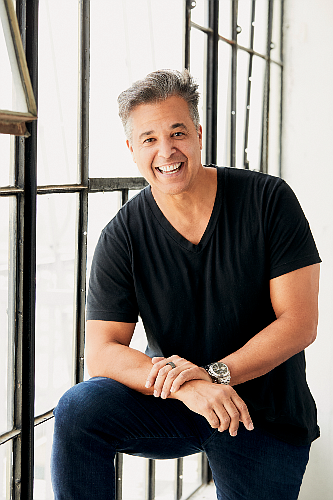 Daniel Hodgdon said he believes healthy hair can come from sustainable care. As the chief executive of downtown-based Vegamour Inc., he is striving to meet the growing demand for environmentally responsible ingredients in hair care products.
 
"After years of observing how things thrive in nature, it's clear that when it comes to healthy hair, we should consider the body's entire ecosystem," Hodgdon said in a statement. "At Vegamour, we've developed a 360-degree approach to hair health that seeks to address these issues and support a balanced physiological ecosystem conducive to healthy, beautiful hair."
 
Vegamour's growth has largely stemmed from its unique take on hair wellness. The company said its point of difference in the beauty industry is its "functional medicine approach to hair issues." It uses clean plant ingredients to address the symptoms of poor hair health combined with clinically tested ingredients to address the underlying root causes.

In June, the company made its first major move into the retail space when it announced a partnership with Sephora Americas. The retailer will carry Vegamour's GRO line, a combination of topical and ingestible hair wellness products designed to help address early signs of hair loss.

Hodgdon told the Business Journal, Sephora is uniquely positioned to help Vegamour bring awareness and education to the hair wellness category via its global brand platform.

"Sephora has always led the way in supporting innovation in the beauty and wellness space with an emphasis on developing extensive customer education programs around new products and categories, so they were our obvious choice as a retail partner," Hodgdon said of the deal in a statement.

Earlier this year, the company received an $80 million minority growth investment from New York-based General Atlantic to bolster its organic ecommerce business, launch additional products and expand into new channels and territories, namely brick-and-mortar establishments and international markets, per Hodgdon.

The company is also continuously innovating. Hodgdon noted that its vegan keratin, Karmatin, is a first-of-its-kind patented technology in its shampoos and conditioners that the company says delivers better performance than any synthetic- or animal-derived alternative with longer-term results and without harmful side effects.

In addition to its five new patents for its original formulas, Vegamour is also preparing to launch into the "ageless" category with new technology designed to preserve hair's natural pigment longer.
 
"We're calling it a history-defining beauty innovation that will redefine our journey forward," Hodgdon said.
 
Founded in 2016, the company has been expanding its line of topical serums, organically sourced supplements and natural hair maintenance and scalp health products. According to company data, hair loss affects close to 35% of women, about 60 million people in the United States alone.
 
The company is also focused on charitable efforts in the Los Angeles community and beyond. Early in the pandemic, the company donated 5,000 face masks to Sean Penn's Core Foundation. Proceeds from its hand sanitizer bundle sales will be donated to Project Angel Food's Covid-19 Relief Fund.

"Vegamour has always strived to support the various communities in which we farm, work and live," said Hodgdon. "Whether in southern Africa where we sustainably harvest our botanical oils, or in central Vermont where we grow our own organic hemp."

He added that downtown "has been our corporate home for years, and being able to give back to our community by supporting the efforts of our local relief organizations and their courageous volunteers during this challenging time is a privilege."
For reprint and licensing requests for this article, CLICK HERE.