Port of Long Beach Wraps 2020 With Cargo Surge
Monday, February 8, 2021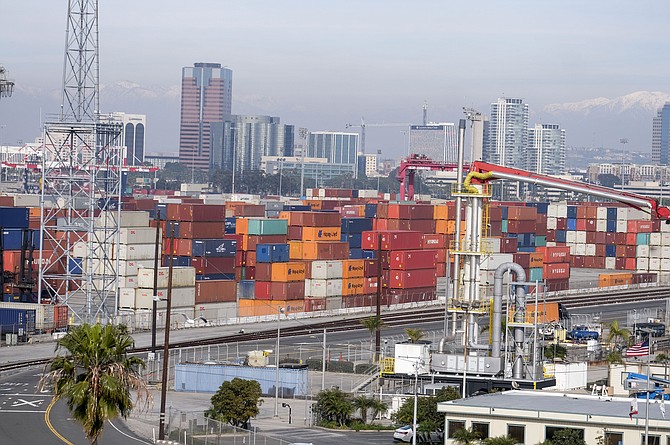 At the Port of Long Beach, 2020 was a year for the record books.
 
Executive Director Mario Cordero compared it to "a crescendo in nature" where "after a dire first half of the year, cargo came roaring back."

"We started soft, in a sea of uncertainty, and we finished strong, topping 8.1 million (twenty-foot equivalent units) — our best year ever," Cordero said during a virtual State of the Port event Feb. 4.  

Long Beach ended the year with a major surge in December cargo volume.
 
Dockworkers and terminal operators at the port moved 815,885 TEUs, a 22.6% increase compared to December 2019. Imports jumped 25.6% year over year, while exports grew 5.6%. Empty containers' volume was up 26.3%.

For the full year, imports totaled 8,113,315 TEUs, a 6.3% increase. Exports added up to 1,475,888 TEUs, about the same as in 2019, and the volume of empty containers shipped overseas was at 2,639,088 TEUs, a 9.9% uptick.

The port saw 37 missed sailings in the first half of 2020, which were balanced out — and then some — by 104 unscheduled container ship calls in the second half of the year.
 
Cordero kicked off the event with a moment of silence to honor the port's frontline workers who have died from Covid-19 and urged state and county health officials to prioritize vaccine distribution to waterfront workers.
 
He also highlighted several key accomplishments, including the opening of the 2-mile-long, cable-stayed Gerald Desmond Bridge; record-breaking cargo volume in July, September, October and December; and launching the Wave Report, an online dashboard that helps truckers and chassis providers plan for cargo movement.

Looking ahead, Cordero referred to 2021 as a "year of recovery" that will likely usher in more ecommerce.

"It's clear that Amazon world is here now, and here to stay," he said. "At the port, we must face the future with an 'Amazon state of mind' (and be) focused on efficiency, predictability and reliability. 
For reprint and licensing requests for this article, CLICK HERE.