Aerojet Rocketdyne Sells for $4.4 Billion
Monday, January 4, 2021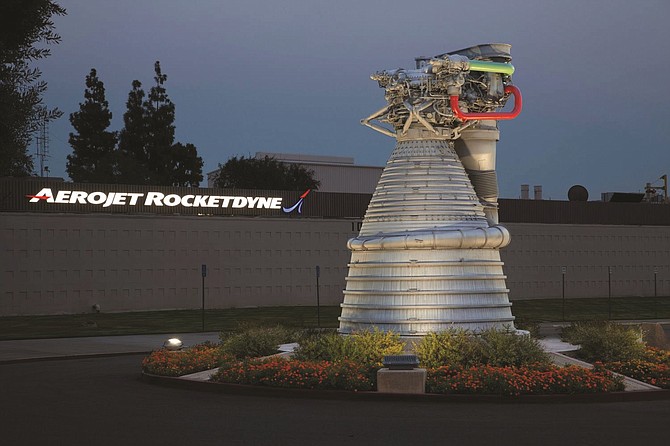 Aerospace giant Lockheed Martin Corp. is set to acquire El Segundo-based Aerojet Rocketdyne Holdings Inc. in a deal worth $4.4 billion, according to Lockheed Martin.
The two companies announced the deal on Dec. 20.

Bethesda, Md.-based Lockheed Martin said the acquisition will enhance its expertise in propulsion technology. 

The company said propulsion systems manufactured by Aerojet Rocketdyne are already a part of the Lockheed Martin supply chain.

"Each of our business areas works with Aerojet Rocketdyne products, and we believe that integrating their capabilities across our Lockheed Martin offerings will improve manufacturing processes, create cost savings for our customers and drive efficiency on behalf of shareholders" Chief Executive James Taiclet said in a Dec. 21 call with investors.

Aerojet Rocketdyne Chief Executive Eileen Drake said the acquisition "represents a natural next phase" for the company and a chance to "accelerate" the two companies' efforts in the defense and space exploration spheres.

What remains to be seen is whether federal regulators will approve the deal, which would give Lockheed Martin control over production of propulsion systems used by competitors.

Taiclet downplayed the possibility of antitrust issues with the merger, pointing out that regulators allowed a similar merger between Northrop Grumman Corp. and rocket systems manufacturer Orbital ATK in 2018.

"Our overall expectation is that may be the same lens through which this transaction is viewed," Taiclet said.

Canaccord Genuity Group Inc. analyst Ken Herbert called the proposed merger "highly strategic" for Lockheed Martin in a note to investors following the announcement.

Herbert said the acquisition is an attempt by Lockheed Martin "to bolster its industrial supplier base" in light of the fact that Aerojet Rocketdyne "is currently one of Lockheed's most crucial suppliers."

Aerojet Rocketdyne formed through the 2013 merger of veteran aerospace firms Aerojet and Pratt & Whitney Rocketdyne (the latter a successor firm to Canoga Park-based Rocketdyne).

Both Rocketdyne and Aerojet were once among the nation's largest Cold War-era rocket manufacturers, and both firms worked on rocket engines and launch vehicles used by NASA for its lunar landing and space shuttle programs.

Business declined across the aerospace sector in the decades leading up to the merger of the two companies, and Rocketdyne's Canoga Park plant shut down in 2013.

Aerojet Rocketdyne's current headquarters is located less than 2 miles from Lockheed Martin's El Segundo office, close to the Los Angeles Air Force Base. Lockheed Martin, which formed in 1995 with the merger of Lockheed and Martin Marietta, also has close ties to the Los Angeles area.

For most of the 20th century, Lockheed based its operations in Burbank though its manufacturing facility there closed in the early 1990s.

Under terms of the acquisition deal, Lockheed Martin will pay $56 per share, which the company says will be reduced to $51 per share following payment of a special dividend to Aerojet Rocketdyne shareholders. The transaction is expected to close in the second half of 2021.
For reprint and licensing requests for this article, CLICK HERE.