AR Combat Training Company Red 6 Moves to Miami
Wednesday, July 14, 2021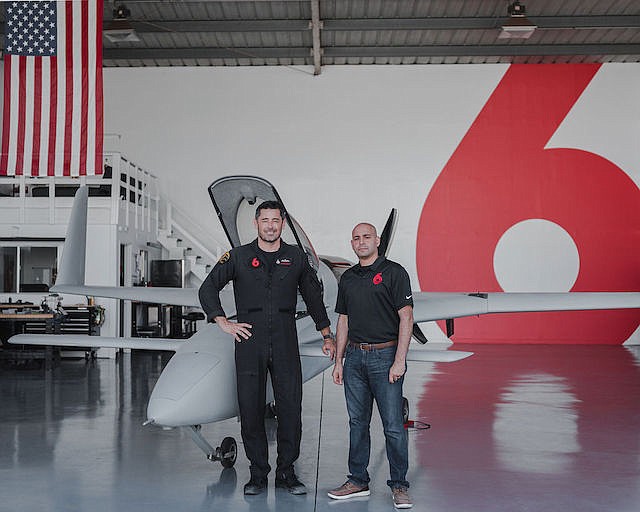 Red Six Aerospace Inc., which creates augmented reality technology for air combat training, has moved its headquarters from Santa Monica to Miami.
 
Red 6 announced the move July 12. The company 
will continue to utilize its offices in Santa Monica for some employees, a company representative said in an email. 
As part of the move, Red 6 will also open what it calls a "technology hub" in Orlando, Fla.
 
"The move will allow Red 6 to build a presence in two great cities within a state that leads the United States in business friendliness, corporate openness, and economic growth," Daniel Robinson, founder and chief executive of the company, said in a statement.
 
Red 6 selected its new campuses following the closure of its $30 million Series A funding round in June, the company said in its announcement. The company reached a valuation of $130 million with the raise.
 
Maissan Almaskati, chief financial officer of Red 6, said in a statement that the company chose Florida due to its educational systems and talent availability, "competitive" operating costs, government investment in infrastructure and access to military customers. 
R
obinson added that Orlando's proximity to the "renowned simulation and training industry" will be beneficial for Red 6.

"We are thrilled to be in Florida, and with high-skill and high-wage jobs we know we will attract and retain the world-class talent developed here," Robinson said in a statement.
 
Red 6 was founded in 2018 and offers what it calls "airborne tactical augmented reality systems." These systems create synthetic military training environments using a mix of augmented reality and artificial intelligence, according to the company's website.  
 
Red 6 said the goal of its system is to address the U.S. military's pilot shortage, as well as the "overextension" of the military's resources that are needed to train pilots. Robinson is a former Royal Air Force Tornado pilot and graduated from the Fighter Weapons School in the United Kingdom.
For reprint and licensing requests for this article, CLICK HERE.