By the Numbers: Executive Compensation Special Report
Monday, June 7, 2021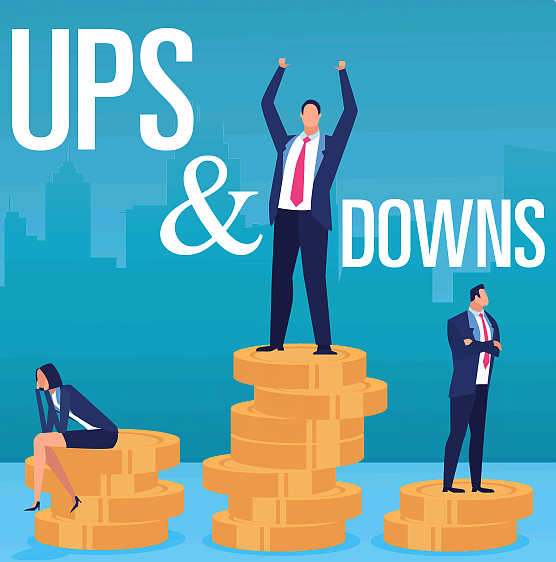 Covid-19 took a toll on the Los Angeles economy and on the compensation packages for many local executives. 
The Business Journal breaks down the highs and lows from this year's lists of the top paid CEOs and other executives in Los Angeles County.
2021 Executive Compensation by the Numbers
2: 
Number of women CEOs in the top 50 (Eileen Drake from Aerojet Rocketdyne and Therese Tucker from BlackLine).
23%: 
Percentage of total CEO compensation contributed by Activision Blizzard CEO Bobby Kotick to this year's list.
$154.6 million: 
Activision Blizzard CEO Bobby Kotick's 2020 compensation. That's the largest figure since Evan Spiegel took home $637.8 million from Snap Inc. in 2017.
$672.7 million: 
Cumulative compensation for the top 50 CEOs in Los Angeles County in 2020.
$30 million: 
Activision Blizzard CEO Bobby Kotick's compensation package from Activision in 2019.
19.8%: 
Total percentage increase for 2020 CEO pay compared to 2019's total compensation of$561.6 million. 
5: 
Number of Arrowhead Pharmaceuticals executives on the non-CEO list (No. 6 Bruce Given, No. 20 James Hassard, No. 21 Javier San Martin, No. 41 Curt Bradshaw and No. 44 Kenneth Myszkowski). No Arrowhead execs made the list last year.
36: 
Number of CEOs who saw their compensation increase in 2020.
20: 
Number of CEOs who saw their compensation decrease in 2020.
4: 
Number of women on the list of highest paid non-CEOs (No. 12 Mary Ricks, No. 14 Christine McCarthy, No. 15 Karla Lewis and No. 26 M. Jayne Parker).
3: 
Ares Management Corp. executives in the top spots for non-CEO compensation (David Kaplan, Bennett Rosenthal and Antony Ressler).
4,138%: 
Year-over-year percentage compensation growth for Andy Heyward at Genius Brands International. His 2020 package of $17.4 million included $10.4 million from stock awards and $5.8 million from option awards.
Keep reading the 
2021 Executive Compensation Special Report
.
For reprint and licensing requests for this article, CLICK HERE.