Perinatal Nutrition Company Needed Raises $3.7M in Seed Financing Round
Monday, November 8, 2021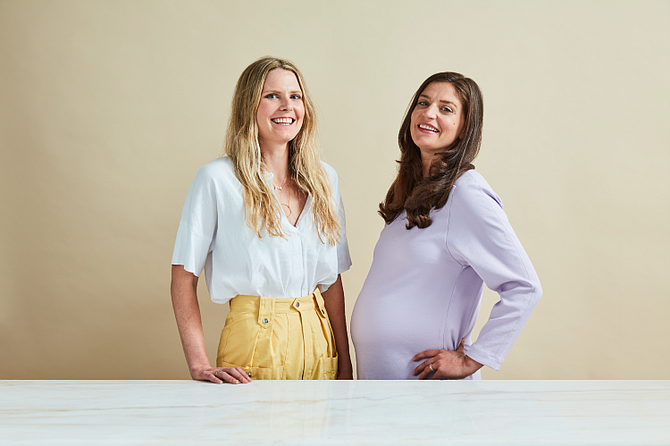 Brentwood-based perinatal nutrition company Needed recently closed a $3.7 million round of seed financing to help it continue its research and begin marketing nutritional supplements to women of childbearing age.

In a late October announcement, Needed said the financing was led by Boston-based Seae Ventures, which primarily invests in health care startups founded by women and people of color, and Sacramento-based Sekhmet Ventures, which focuses on health care and beauty companies. San Diego-based Crescent Ridge Partners and Salt Lake City-based Peterson Partners also participated.

Needed was launched in 2017 by Stanford University Graduate School of Business graduates Julie Sawaya and Ryan Woodbury, who sought to improve nutrition for women around the time of pregnancy and childbirth.

"We saw that proper nutrition is lacking among many women before, during and after pregnancy," Woodbury said in an interview last year. "It's about filling in the gap that OB-GYNs are leaving as they treat women prenatally."
 
The co-founders raised $2.1 million in 2017 and early 2018 from angel and family office investors and began developing their supplements, including a powder-based supplement with the fatty acid Omega-3 taking the lead. The process took more than two years, in part because the company went through clinical validation and independent third-party testing.
 
By the beginning of 2020, Sawaya and Woodbury had a supplement ready to market. But two months later, the Covid-19 pandemic hit, and they saw an even greater need for psychological support for their target demographic. Setting aside the supplement marketing, they launched an online community during the pandemic and recruited yoga and physical fitness instructors as well as childbirth coaches to conduct online sessions.

The break in marketing of the nutrition supplement gave Needed more time to develop a four-step plan for perinatal nutrition, including the Omega-3 product and a separate multivitamin, as well as probiotic and collagen protein products.

With the additional $3.7 million in seed funding now in hand, Needed is set to pair these nutrition products with online education for perinatal women.

According to Sawaya and Woodbury, the company is also developing a line of nutrition products for its female customers' male partners.
 
"This funding allows us to further our mission of developing products and educational content that optimally supports families during the critical perinatal stage and to fund important clinical research into perinatal nutrition needs that have gone unmet," Sawaya and Woodbury said in an email.
 
Next up, the pair said, is the launch of additional products for both men and women to address maternal stress, sleep, hydration and fertility issues. The company also plans to use some of the funds to hire five to 10 more employees next year.
For reprint and licensing requests for this article, CLICK HERE.