USC Health System Assembles New Leadership Team
Monday, November 8, 2021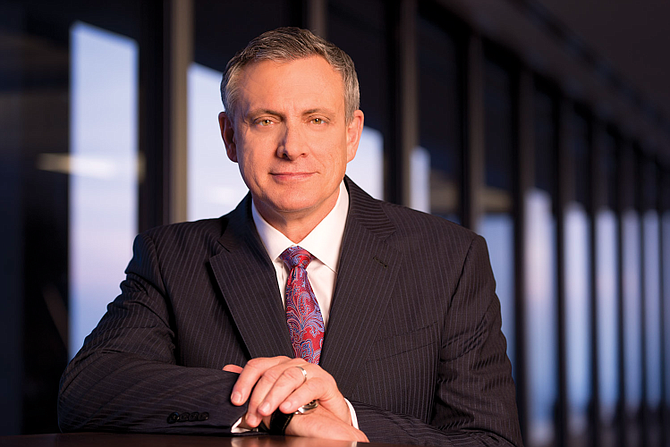 A new leadership team is assembling at USC's health system, with a chief executive and top execs at each of the system's main hospital components named in the last two months.

The changes started back in March when USC President Carol Folt named Steven Shapiro to the newly created position of senior vice president for health affairs at the university; he officially assumed the post in May. Shapiro came to USC from the University of Pittsburgh Medical Center, where he served as executive vice president and chief medical and scientific officer. At USC, he is responsible for running the entire health enterprise, both on the academic side and on the health services provider side. He reports directly to Folt.

Shapiro is the only newcomer to USC among this year's raft of executive changes at the health system. All the other moves to date represent promotions or making permanent several interim appointments.
 
The first Keck Medicine move under the new Folt and Shapiro regime was the promotion announced in September of Rodney Hanners to chief executive of Keck Medicine of USC, which oversees the operation of two acute care and one community hospital as well as more than 40 outpatient centers throughout much of Southern California and portions of the Central Valley. Hanners has served as interim chief executive since June 2020 when previous Chief Executive Tom Jackiewicz left to become president of the University of Chicago Medical Center on Chicago's south side. Hanners previously was chief executive of USC Keck Medical Center, which consists of USC's two acute care hospitals: the 401-licensed bed Keck Hospital of USC and the 60-licensed bed USC Norris Cancer Center, both in Boyle Heights.

Three weeks later, on Oct. 7, Marty Sargeant was named as chief executive of Keck Medical Center of USC. Sargeant had been interim chief executive and chief operating officer of the  hospital since July 2020 when Hanners was tapped as interim chief executive of Keck Medicine. Before joining Keck Medicine, Sargeant served as chief operating officer for Duarte-based City of Hope and held a number of executive positions over a 17-year tenure with Ohio's Cleveland Clinic.

The following week, on Oct. 13, Armand Dorian was named chief executive of USC Verdugo Hills Hospital, a 158-licensed bed community hospital in Glendale. Dorian had been interim chief executive of the hospital since March, when previous Chief Executive Keith Hobbs left to become executive vice president for Torrance Memorial Medical Center in Torrance. Before that, Dorian served nearly three years as the hospital's chief medical officer and prior to that as vice chairman of the emergency department.

Promoting from within to fill all three of these executive appointments at Keck Medicine was by design, according to spokeswoman Mary Dacuma Ferguson.
"These are people who have been with the organization for many years and took a critical leadership role during the pandemic," Ferguson said. "The new leadership works well with each other as they've had to collaborate daily during the worst times of the pandemic. They are strongly committed to the organization at a time that people are leaving (the) health care (profession) due to burnout."
For reprint and licensing requests for this article, CLICK HERE.