CAA Acquires ICM Creating Talent Agency Monolith
Monday, October 4, 2021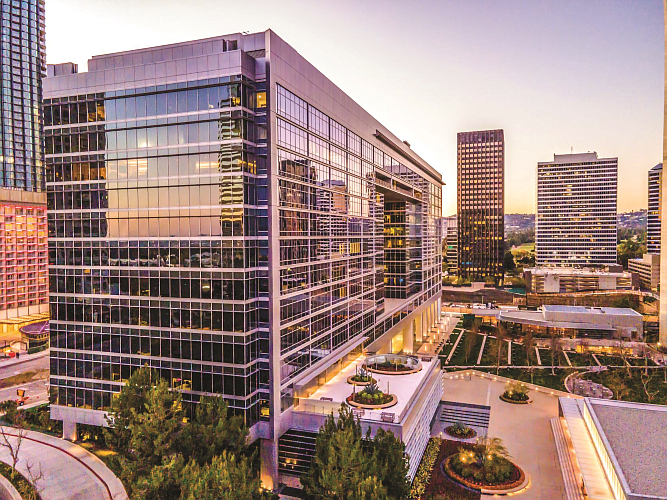 Creative Artists Agency has acquired rival ICM Partners in a sale marking a seismic shift in Hollywood's representation landscape.
The merger reduces Hollywood's biggest agencies, previously dubbed the Big Four, to just three.
 
It also marks the biggest talent agency acquisition since Endeavor Group Holdings Inc. — the holding company of talent agency WME — bought International Management Group, or IMG, in 2014 for $2.2 billion.
 
WME and United Talent Agency are now CAA's biggest competitors.
CAA and ICM, both headquartered in Century City, announced the acquisition Sept. 27 in a joint statement from CAA's Co-Chairmen Bryan Lourd, Kevin Huvane and Richard Lovett and ICM Chairman Chris Silbermann.
 
The sale price was not disclosed, but the statement indicated that the deal would close later this year pending regulatory approval. It also said Silbermann will join CAA's shareholder board.

"The strategic combination of CAA and ICM bolsters our collective resources, expertise and relationships to deliver even more opportunities for our world-class clients to build their careers and their brands across multiple disciplines and platforms in an evolving marketplace," CAA's co-chairmen said in a statement.
 
 "Together, we will build upon our accomplishments and entrepreneurial spirit and continue to demonstrate an unwavering commitment to the best interests of our clients, as well as empowering new, diverse voices within the industry," Silbermann added.
 
The sale coincides with a rumored initial public offering for TPG Capital, CAA's majority owner. According to The Wall Street Journal, TPG Capital hired JPMorgan Chase & Co. and Goldman Sachs Group Inc. in August to underwrite the IPO. If TPG Capital goes public, the offering would make CAA the second Hollywood agency to get access to public equity markets, after competitor WME's parent company Endeavor offered its IPO in April.

Many details of the CAA and ICM transaction — including how ICM's senior managers will be integrated into CAA's existing leadership — have yet to be revealed.
 
"(Silbermann) along with everyone that's been leading his company are going to be pulled into our system," Lourd told Variety.
 
It's also unclear if ICM will continue to operate as its own business, but Lovett told The Hollywood Reporter its staff and CAA's "are all going to be in one location together as soon as time allows for that to be."

The merger offers CAA an opportunity to regain its stature after facing salary cuts and layoffs due to the pandemic, including layoffs of 90 agents and executives, and furloughs for 275 staffers in the summer of 2020. The company sued AFM Insurance Co. in September for unspecified losses to its business due to the pandemic, which the insurance provider failed to cover.

CAA was formed in 1975 by five former William Morris Agency agents, including future studio chiefs Michael Ovitz (Walt Disney Co.) and Ron Meyer (NBCUniversal Media). The agency represents such film clients as J.J. Abrams, Ava DuVernay and Penélope Cruz; music acts including Beyoncé and Kanye West; and television stars like Simon Cowell and Oprah Winfrey. The agency notably put together Winfrey's deal to develop her cable channel, OWN, in 2008.
 
ICM, also formed in 1975, brings an extensive stable of writing and editing talent including Patricia Cornwell and Candace Bushnell, and estate representation for Theodor Geisel (Dr. Seuss) and Tennessee Williams, among others.
 
In addition to maintaining an eclectic roster of artists in film, TV, music, comedy, theater, games, politics and podcasting, the company's London-based ICM Stellar Sports serves more than 800 clients around the globe.
 
The impact of this acquisition on those clients may depend on their position within the industry. Stephen Galloway, dean of Chapman University's Dodge College of Film and a 30-year veteran of The Hollywood Reporter, suggested talent with established creative infrastructure, be that a known body of work or a production deal, will fare better than creatives struggling to obtain a foothold in the industry.

"Within the agency business, there's been this perception that bigger is better," Galloway said. "If you are Shonda Rhimes or Ryan Murphy, it might be true because all the agents' assets are marshalled on your behalf. But if you're a small struggling client who wants to get attention, it becomes that much harder to get that level of personalized attention."

CAA pioneered the use of packaging, an industry practice of bundling talent to bring a project together, in the 1970s. The tactic increasingly financially benefited agencies and gave them greater power in the world of production while harming creatives.
 
CAA resolved a longstanding dispute with the Writers Guild of America in December 2020 over packaging fees, agreeing to phase them out completely by 2022. But an industrywide prevalence of agency ownership by private equity firms, like TPG's of CAA, continues to risk conflicts of interest as those firms acquire related businesses and impact agents' basic operational objectives — to find jobs and negotiate pay for their clients.

The merger of the two companies combines the star wattage of CAA's talent pool with ICM's strengths in publishing books and graphic novels, which supplies a reservoir of content from which to draw, and multihyphenate writer-producer-personalities, such as Ellen DeGeneres, which can be plugged into a multiplicity of projects.
 
Its increased size and client list also offers the agency additional leverage in negotiations with studios such as Walt Disney Co., which controls Pixar, Lucasfilm and 20th Century Studios, among other content platforms.

"You've got now not an 800-pound gorilla and a little monkey, but two 800-pound gorillas on either side of the table," said Galloway. "And inevitably, when you're sitting there representing half the talent of Hollywood, a studio has to tread a bit more carefully."

CAA navigates an industry in tumult as it adapts to pandemic restrictions and the effects of streaming services on traditional norms and profit centers.
The company drew attention for championing its clients against studios when Lourd issued a public statement in July supporting Scarlett Johansson, whom he represents, in her lawsuit against Walt Disney Co. over the streaming release of "Black Widow."

After Disney claimed Johansson's suit had "no merit," Lovett defended her, saying, "Disney's direct attack on her character and all else they implied is beneath the company."

On Sept. 30, the parties resolved the lawsuit with a settlement. Terms were not disclosed, but  the outcome will likely have greater implications going forward for performer contracts.
 
In an interview with Variety hours after the news of the agencies' merger broke, Lovett exuded confidence that even a monolithic organization like CAA — whose Century City headquarters are nicknamed "the Death Star" after the planet-destroying space station from "Star Wars"— can adjust to the changing demands of the entertainment landscape.

"We have more resources as a result of working together for clients than ever before," Lovett told Variety. "And in that is the need for clients to have really strong committed advocacy in order to support the business, and ever more resources because they have ever more opportunities. And we're laser-focused on that."
For reprint and licensing requests for this article, CLICK HERE.