Romeo Power Moves Headquarters From Vernon to Cypress
Monday, October 11, 2021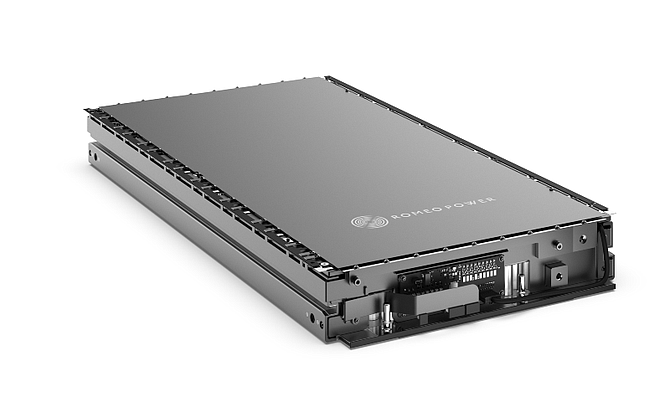 Romeo Power Inc. has signed a 215,000-square-foot lease for a new headquarters and manufacturing facility in Cypress with Warland Investments Co. The company is currently based in Vernon, a city known for being exclusively industrial.

The new facility, at 5560 Katella Ave., will be used to expand the company's battery development and testing operations to improve the quality and cost-effectiveness of its products.
The property has 191,000 square feet of industrial space as well as some office space.

Romeo Power expects to be fully moved into the space in the next six to nine months.
"The development of this new facility is an important milestone for Romeo Power and provides a critical foundation as we continue to further enhance our industry-leading technology and scale to meet the growing needs of our customers for our products," President and Chief Executive Susan Brennan said in a statement.

Romeo Power, which was founded in 2016, develops batteries and battery management systems for battery electric vehicle manufacturers.
Its batteries are designed to help eliminate emissions in a safe manner.

"Since the company's founding, Romeo Power has been committed to meeting the ever-changing needs of the electrification market, and demand continues to grow," Brennan said in a statement. "Safety, enhanced performance and optimal value for BEV owners and fleet managers is an expectation of our customers and continuing to deliver new and innovative solutions is what differentiates Romeo Power. Order growth demands a new strategy for space optimization, and we are grateful to have found a great location to meet our expected growth trajectory."

The company has had a busy year.
In September, Romeo Power and Colorado-based Dynexus Technology Inc., a battery sensing technology company, announced a collaboration to bring Dynexus' sensors to Romeo Power's batteries.
 
Earlier this year, Romeo Power announced a supply agreement with Washington-based PACCAR Inc., a truck manufacturing company. Under the agreement, Romeo Power is providing battery packs, modules and battery management systems for PACCAR's battery electric vehicles. It will supply batteries for Peterbilt 579 and 520 models in the United States and Canada through 2025.

Also this year, Romeo Power and Seattle-based battery material developer Ecellix Inc. entered into a memorandum of understanding to work on the development and launch of battery technology.
For reprint and licensing requests for this article, CLICK HERE.