Molina Healthcare Acquires Long-Term Care Business for $110M
Monday, October 18, 2021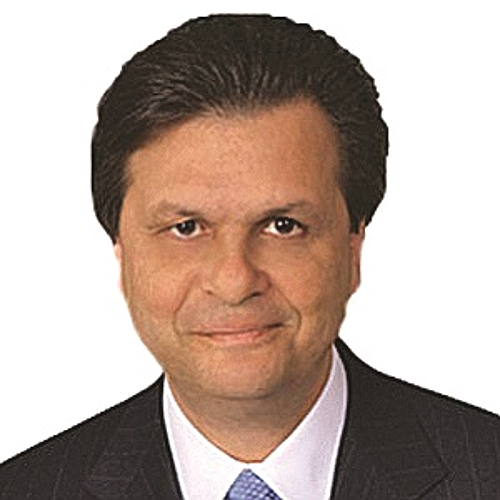 Long Beach-based health insurance giant Molina Healthcare Inc. is deepening its reach into New York, the nation's largest metro health market.
On Oct. 7, Molina announced it had agreed to acquire the Medicaid long-term care business line of Long Island-based AgeWell New York for $110 million.

The specialty managed care insurer offers long-term services at home or in the community for patients who are chronically ill or disabled in the New York City boroughs of Brooklyn, the Bronx, Manhattan and Queens, as well as nearby Nassau, Suffolk and Westchester counties.
 
Prior to the acquisition, AgeWell served approximately 13,000 managed long-term services and supports members, with full-year 2020 premium revenue of approximately $700 million, according to the announcement.

"The addition of AgeWell to Molina's expanding New York footprint is not only complementary to our existing (managed long-term services and supports) business but also representative of our strategic growth strategy," Molina's Chief Executive Joseph Zubretsky said in a statement. "Our highest priority is to serve all Molina members with quality care and compassion, and we anticipate a seamless integration."

Molina intends to fund the purchase with cash on hand, according to the announcement. Once the transaction is completed — likely in the third quarter of next year — Molina expects the newly acquired business line to immediately add to its earnings per share.

This is the third major New York acquisition for Molina within roughly the last 18 months.
In late April 2020, Molina agreed to acquire Magellan Complete Care, a part of Scottsdale, Ariz.-based Magellan Health Inc., for $820 million. That deal, which closed on Dec. 31, included a unit that serves New York City with a managed long-term care product, giving Molina its first foothold in that huge market.
 
Five months later, in September of last year, Molina announced it had agreed to buy Affinity Health Plan for $380 million in cash. The Medicaid managed care insurer, which, prior to the acquisition, was headquartered in the New York City borough of the Bronx, served about 284,000 members in New York City and the nearby counties of Westchester, Nassau, Orange, Suffolk and Rockland. That deal closed earlier this year.

Molina has also made acquisitions in other parts of the country in recent months. In April, for example, it announced it had agreed to acquire Bloomfield, Conn.-based Cigna Corp.'s Texas Medicaid and Medicare-Medicaid Plan contracts, which together served nearly 50,000 enrollees in that state.

Investors have welcomed Molina's aggressive acquisition and expansion strategy. Since the trading day prior to that first New York acquisition roughly 18 months ago, Molina shares have soared 70%, closing on Oct. 14 at $280.04.
For reprint and licensing requests for this article, CLICK HERE.