Science 37 Plans to Double Workforce
Monday, October 18, 2021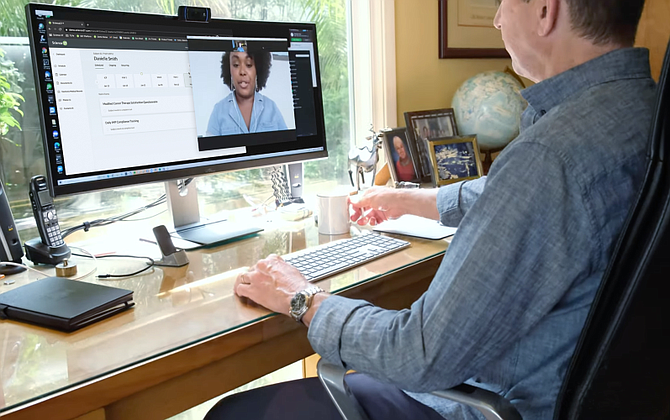 Culver City-based Science 37 Inc., which completed its merger to go public through New York City-based blank check firm LifeSci Acquisition II Corp. earlier this month, recently began trading. Now, the medical research and technology company is already laying out ambitious plans for growth.
 
Science 37 enables virtual participation in clinical trials. The service has been a boon to ailing patients, particularly in the midst of a pandemic as workplace and health and safety restrictions have increased. Patients who participate in trials are often too sick to travel to medical facilities that are an average of 26 miles away from their homes, according to Science 37 research.
 
Though Science 37 is seeking growth opportunities, there is one thing it won't do to lure more investors: issue SPAC warrants.
"I think it is important to note here (that) the way we positioned the company is different," Science 37 Chief Executive David Coman said. "One SPAC we chose is a little different because it's a warrantless SPAC. It's a meaningful differentiation for what's happened out there." Most SPACs give investors warrants, or a legal obligation to buy or sell stock at a certain price in a company. In the case of Science 37, these warrants were not offered to investors, giving the company a clean balance sheet.
 
Because Science 37 didn't have warrants, explained Coman, the company's stock shook off some of these bearish effects when it opened for trading on Oct. 7. The stock, which traded under the symbol of SNCE, closed at $10.05 in its trading debut, up 7.3% from its $9.37 open.

Since Science 37 was founded in 2014, the research firm has raised $147.5 million in venture capital funds. It plans to double its employee count to 650 within a year.
Coman said that the company is also looking at acquisition opportunities. "The plan put forward is an organic plan," he said. "So, if there are opportunistic acquisitions, we would look to do some."

Coman said the company has conducted more than 100 virtual clinical trials and engaged several hundreds of thousands of patients. He declined to specify what percentage of those trials is related to Covid-19 but said it is a meaningful figure.
For reprint and licensing requests for this article, CLICK HERE.